November 17, 2015 | Sandy Giardi
Chloé
For late fall/ early winter, many fashion lines are making a subtle variation to classic winter white this year by adding just a hint of golden yellow or taupe to their pieces. The look is rich, classic and captivating both on the runway and in the home.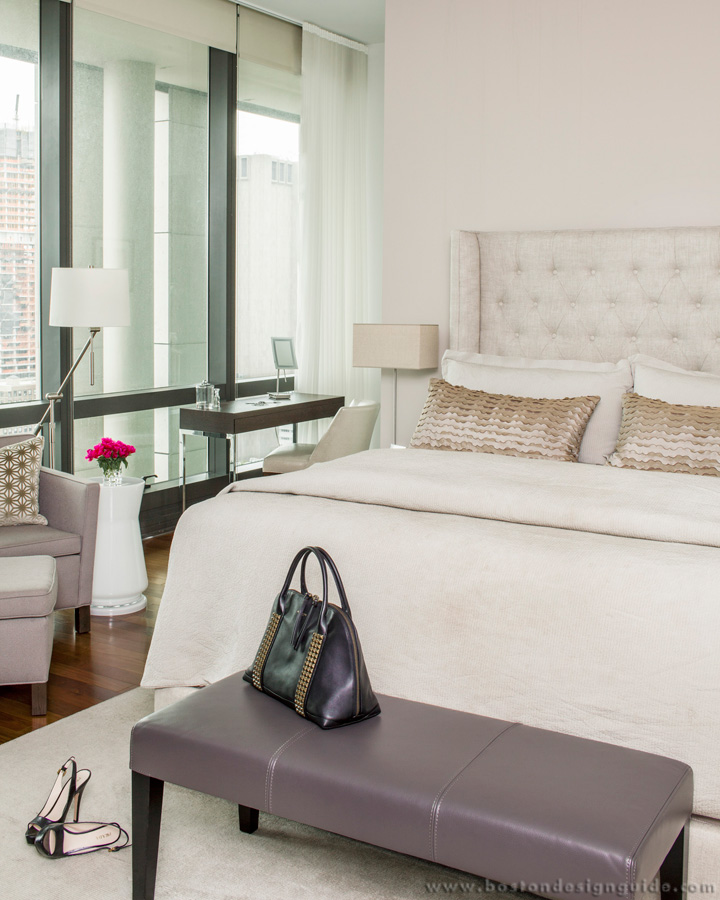 LDa Architecture & Interiors, photo by Sean Litchfield
When treated with a minimalist hand, cream is particularly alluring. Chloé's whisper-weight crepe du chine blouse and skirt embellished in lingerie lace has an air of sophistication and sensuality, and we'd say the same of LDa Architecture & Interiors' city bedroom. While modern and clean-lined, the suite isn't chilly; rather, it's a space of elegant comfort, its warmth achieved in large part by the lavish use of ivory, deeper shades of beige and plum furnishings.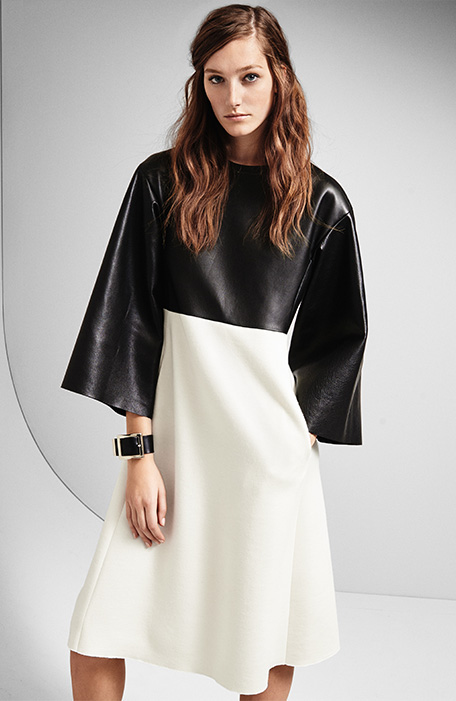 Derek Lam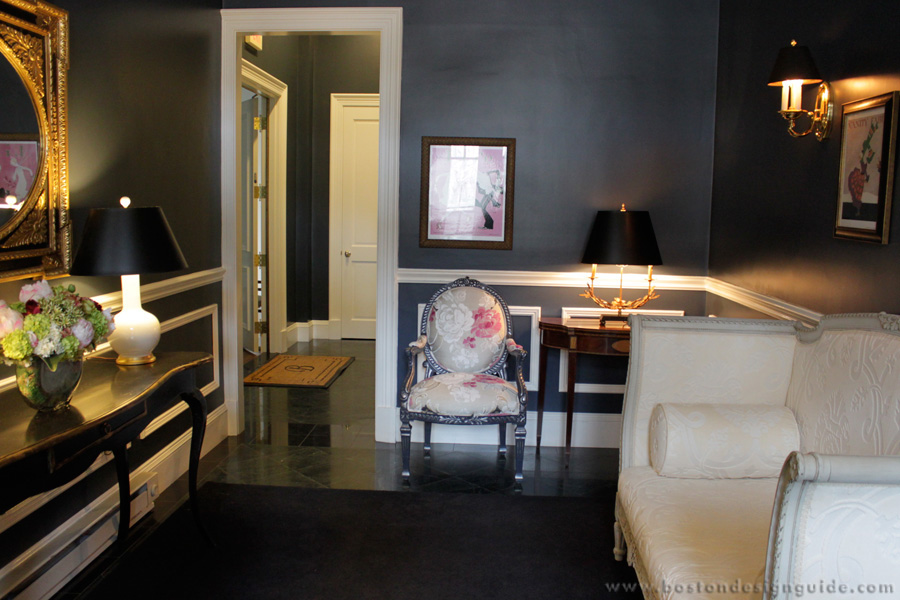 Both fashion and interior designers can agree that cream against black is a knockout look. Take, for example, designer Derek Lam's modernist dress, above. It commands attention with its bold use of ivory and black and mash-up of cashmere and black leather. Catherine & McClure Interiors' Back Bay foyer also makes an impact; the antique Swedish settee in a luxurious winter white velvet damask against the raven-colored walls creates an entryway of "elegance and drama," say its principals.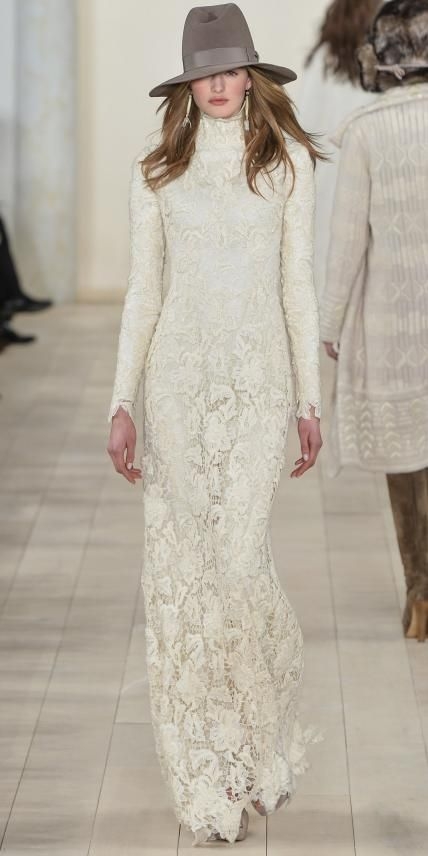 Ralph Lauren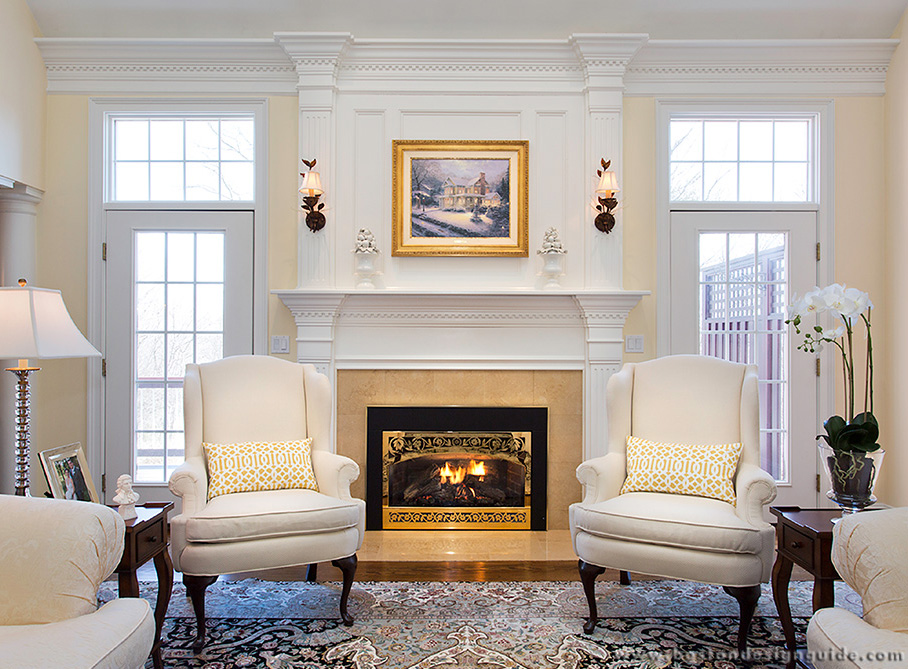 Ellen Curran Design Associates
Like no other hue, winter cream walks the line between impossibly fresh and undeniably classic. Designer Ralph Lauren is a master at rolling out pieces that are au courant yet timeless, see his floor-sweeping, high-necked Nicolette lace gown. And he's not alone. Ellen Curran, principal at Ellen Curran Design, is equally gifted in this regard. Though traditional, her living room design (above) is a flawless composite of nuance, tone and form and boasts a fresh-as-the-driven-snow sensibility.