October 8, 2015 | Anonymous
This contemporary space by LDa Architecture & Interiors has a sunken living room area with a concrete floor. The surface matches the modern feel of the space, giving it sleek grey color and an interesting texture that's smooth but not one-dimensional. 
With concrete, the possibilities are endless: once considered a rather basic material, this mixture of water, sand and cement is dynamic, malleable and beautiful in a simple and minimalistic way.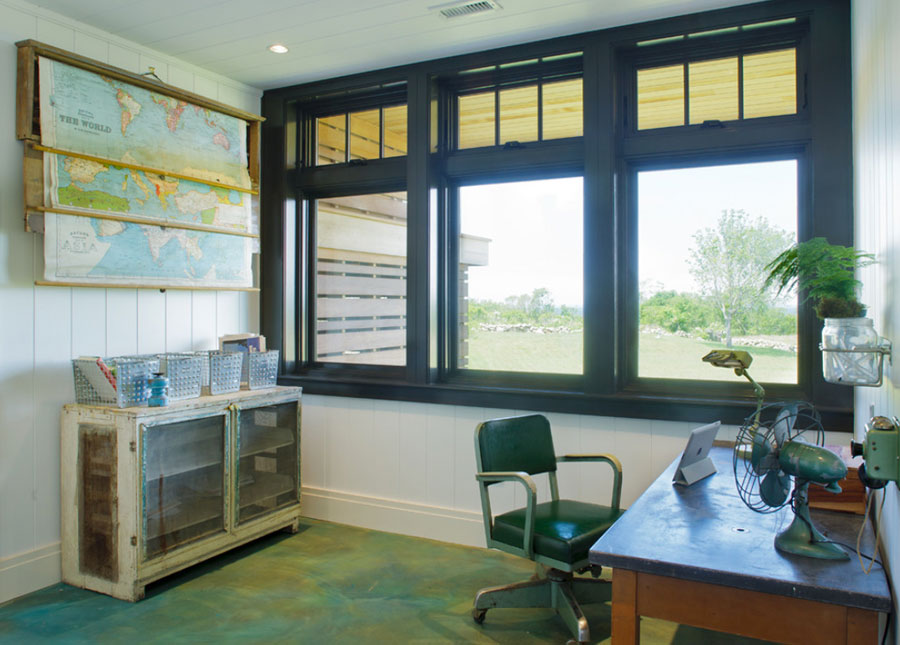 In this more rustic, outdoorsy space by Eck MacNeely Architects, an artfully stained concrete floor suits the room perfectly. Concrete is a highly customizable material, and here the designer blends blues, greens, yellows and browns for a one-of-a-kind hue that mimics the scenic view.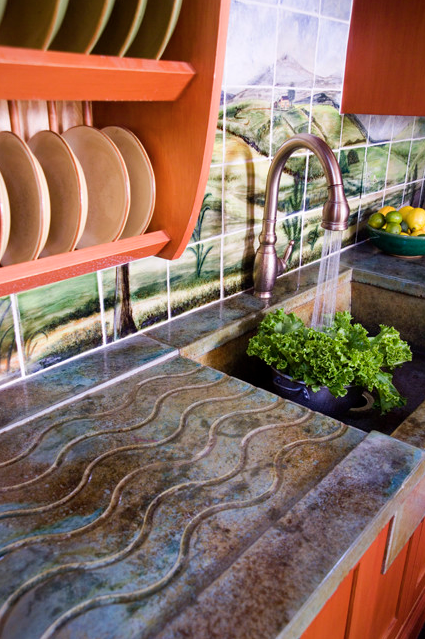 Concrete works well as a countertop option, too. This custom countertop in a home by Thomas Buckborough & Associates has been stained and cast, resulting in a marbled, rustic look with angled waves.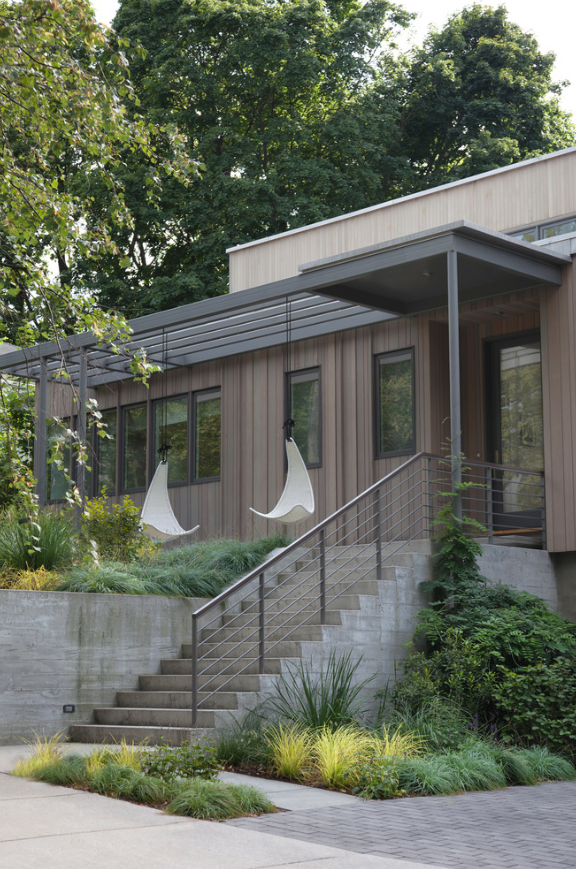 Concrete makes a statement on a home's exterior, too. Concrete steps and entryway are simple, and complemented by a steel railing for a minimalistic look that allows a lush landscape by Matthew Cunningham to take center stage.