September 22, 2015 | Anonymous
Custom saltwater and coral aquarium
Rock'N Crab Aquatics provides a variety of luxury water features including waterwalls, fountains, bubblewalls, aquariums, rain curtains, and custom one-of-a-kind features.
Their projects range from single features to complex, custom multi-feature installations; indoors and outdoors; for commercial or residential spaces. Rock'N Crab Aquatics are skilled in creating water features using a variety of different materials including stone, acrylic, glass, marble and metals.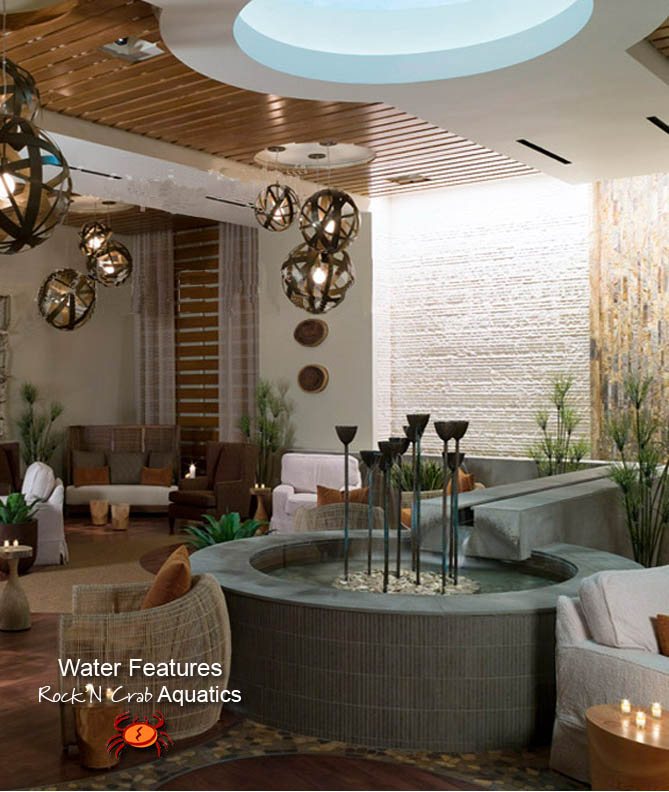 Waterwall and fountain
Rock'N Crab Aquatics are also the developers of the unique "AQUAframes®" teachnology- the industry's only Sealed Waterwall System.  AQUAframes® eliminate maintenance, water health risk, damage from splash, and the need for water lines and drains, allowing water features to be installed in places never before possible.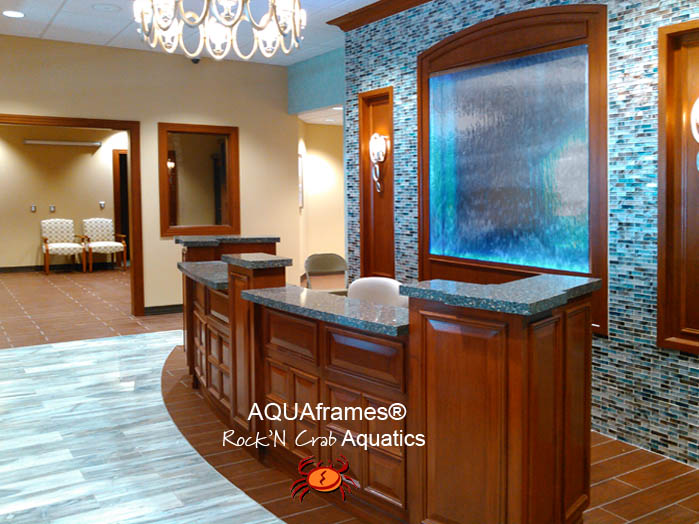 AQUAFrame®
AQUAframes® are perfect for homeowners or businesses wishing to enjoy the soothing aesthetics of a waterwall without the cost or time-consuming maintenance required by traditional open water features.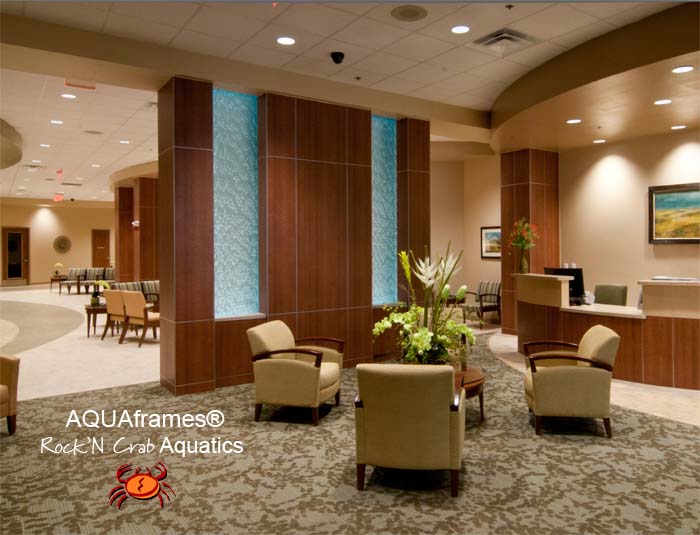 AQUAFrame®
Contact Rock'N Crab Aquatics today for a beautiful, unique water feature for your home or office– they provide Design, Build, and Consulting services.  All their water features embrace LEED / Sustainable Green practices and designs to conserve water, electricity, and staff resources.