Landscape Architecture by Katherine Field and Associates, Photo by Richard Mandelkorn
After a day spent on the beach, there's no better way to rinse the sand and saltwater than a refreshing outdoor shower. The combination of the warm water and the cool, evening coastal breeze is summer relaxation at its finest. Below are some of the most beautiful Cape Cod-area outdoor showers.
Sometimes, less is truly more, as seen in the minimalist shower design below. Surrounded by lush hydrangea plants and other hedges, this outdoor shower is perfect for quick rinses before hopping into the pool.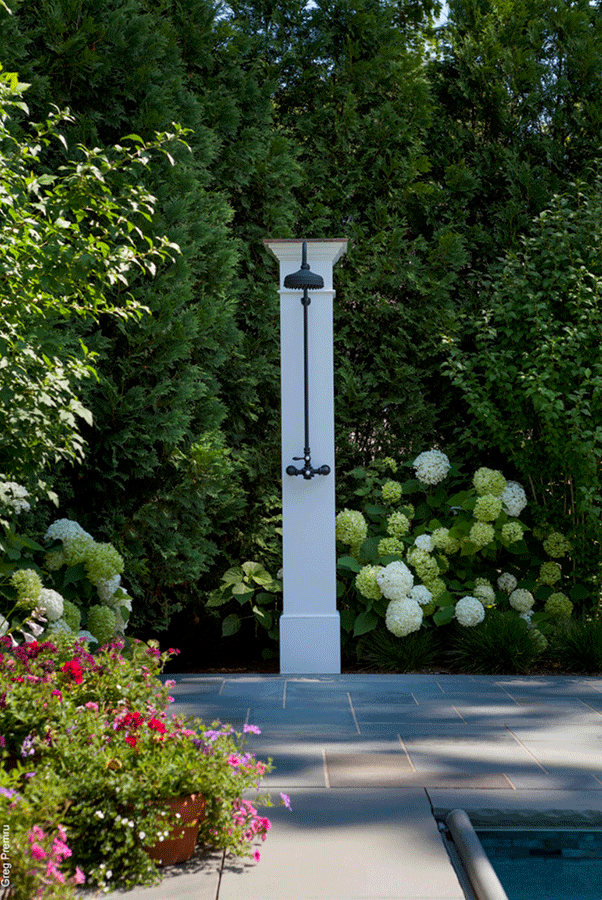 Landscape Architecture by Dan K. Gordon Landscape Architects, Photo by Greg Premru
For a more private option, the gym shower below is a beautiful alternative. Though it is enclosed by four walls, this shower opens on top, letting fresh air and sunlight beam in on those beautiful summer evenings.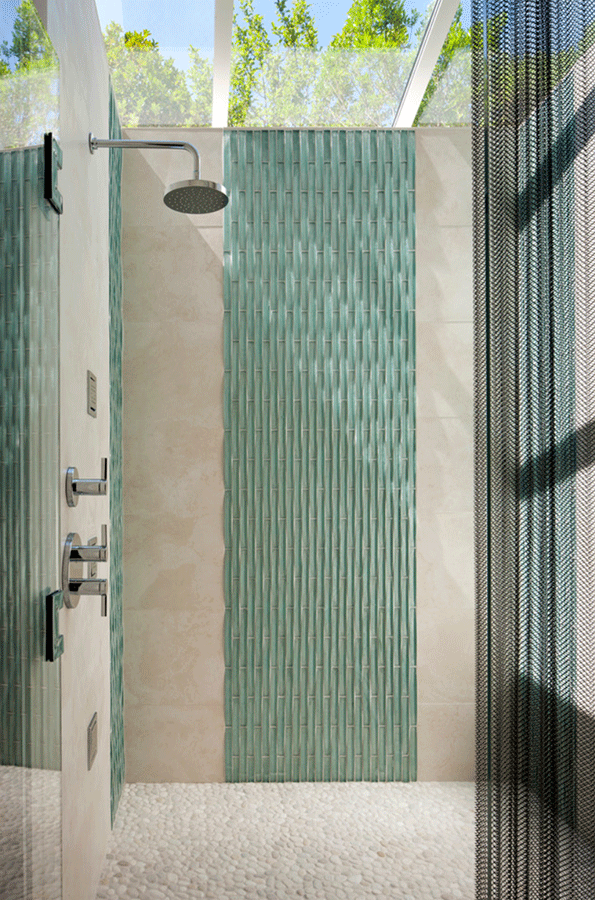 Laurel Woods Gym Shower by LDa Architecture & Interiors, Photo by Greg Premru
Wooden beams provide the walls and ceiling for this outdoor shower, creating a spa-like retreat complete with soft lighting and ample shower hooks and shelving.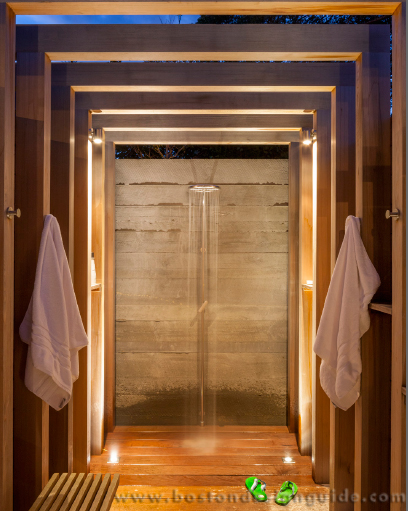 Built by C.H. Newton Builders
The sturdy wood shower structure below has a roof and walls, but still lets in the outside air through a breezeway.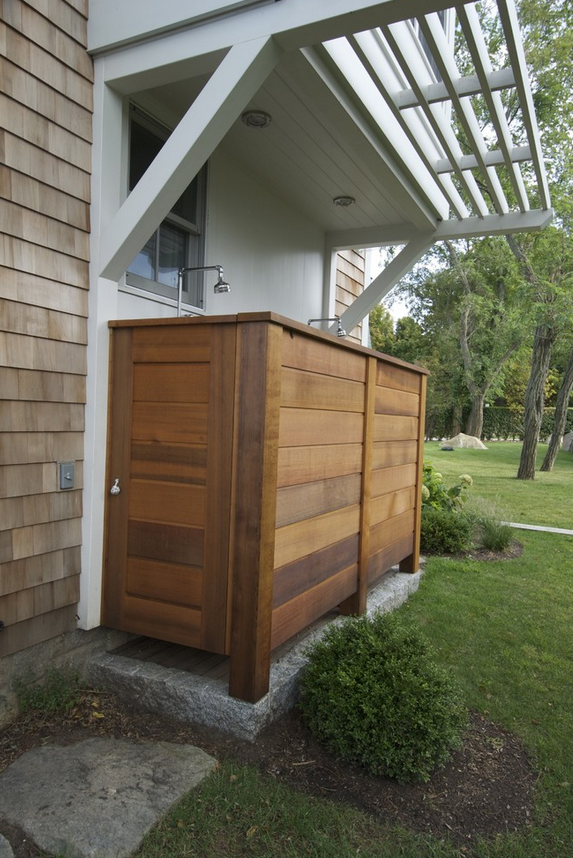 A beach house on the North Shore is complete with an outdoor shower. This summer home retreat has multiple outdoor living areas perfect for entertaining family and friends.