September 16, 2015 | Anonymous
Eric Roth Photography
LDa Architecture & Interiors, a high-end architecture and interior design firm in Boston, share their tips for decorating your home for the fall season.
Erin Tracey, Senior Interior Designer, insists - "Burnt orange, rusty red and dark brown? Save it for Thanksgiving! Instead, incorporate neutral toned wools and linens with a pops of lime green – a fresh and lively entrance into fall that works nicely with the beautiful colors of nature that fall in New England brings. "
Lime green is a great fall color - it emphasizes the earthiness of fall while maintaining a crisp brightness in the home. The sitting area (above) has just the right amount - a pop of green in the pillow matches nicely with the accents on the ottoman and the small bouquet.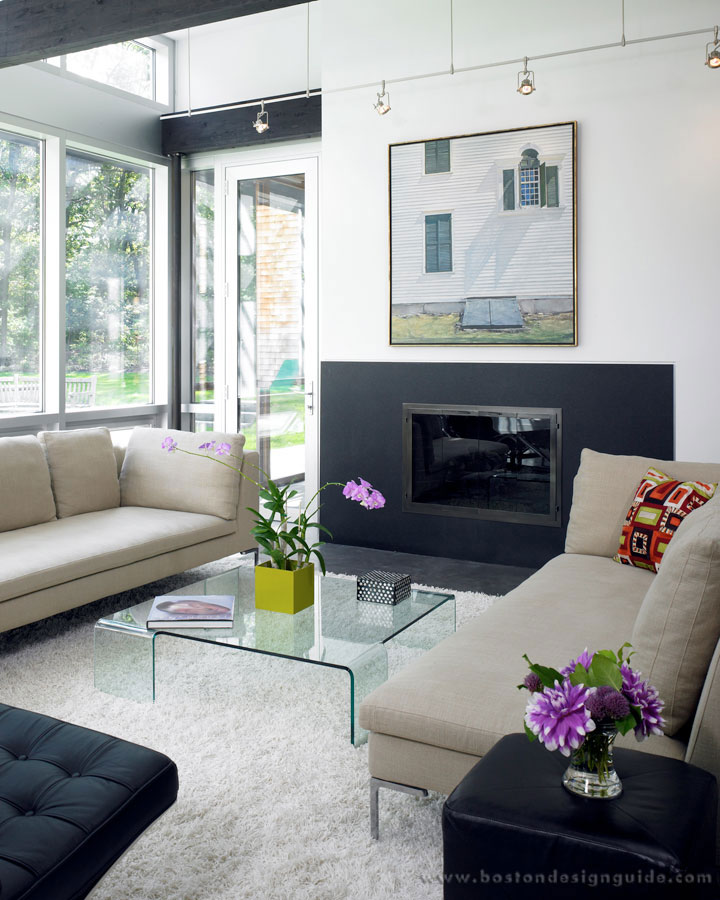 Greg Premru Photography
Neutral wools and linens (above) keep the space grounded, while fun pillows and floral accents bring a pop of color and personal style for fall.
Dean Sawyer, Interior Designer suggests that "embracing the fall season doesn't have to mean a full make-over of your décor, (and in fact most of us don't have the time or the energy to do so!) instead, making small changes can make a big difference. Many clients will have a second set of slipcovers made or purchased in cozy fabrics like wool tweeds for upholstered pieces, combined with rich patterned throws (like these from Lekker Home) can quickly warm up a room, while being easily removed when Spring rolls around."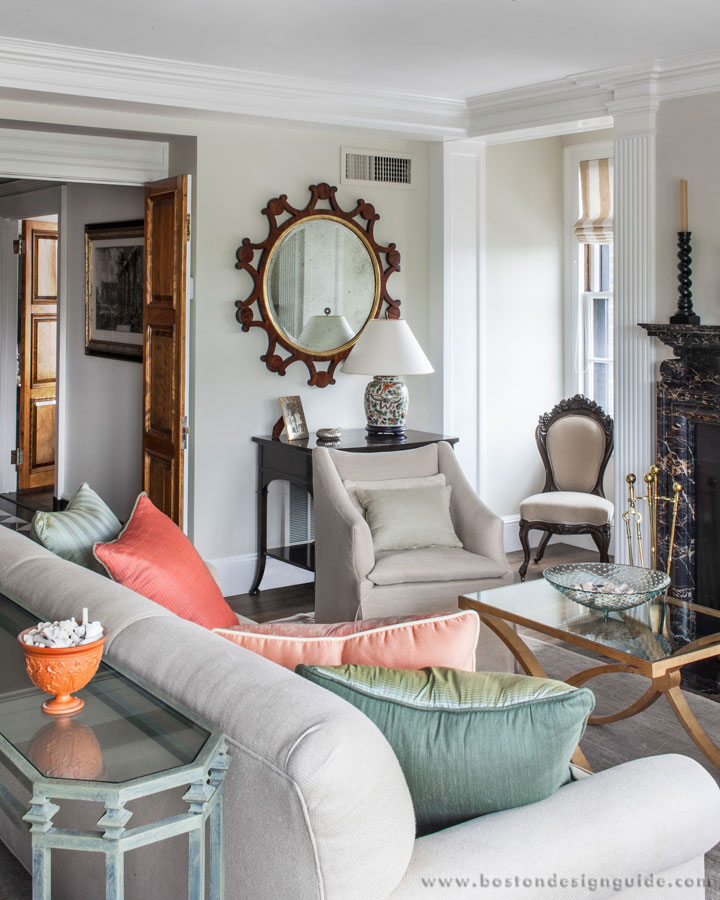 Sean Litchfield Photography
Incorporate pillows in warm colors and textures - the tangerine and sage velvet pillows above work so well with the neutral couch, and bring a taste of fall into the space.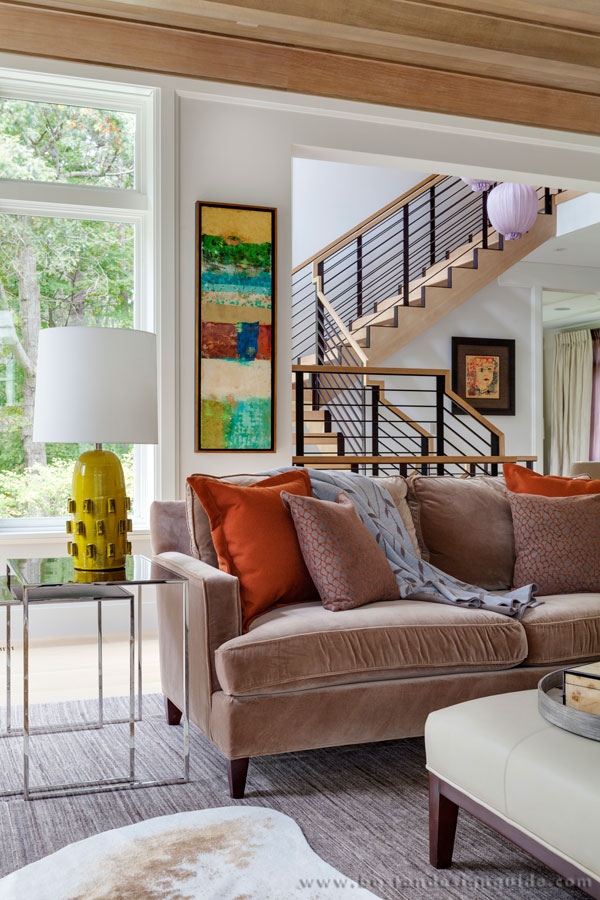 Greg Premru Photography
A wool throw and warm-hued pillows make this velvet couch the perfect cozy fall hang out.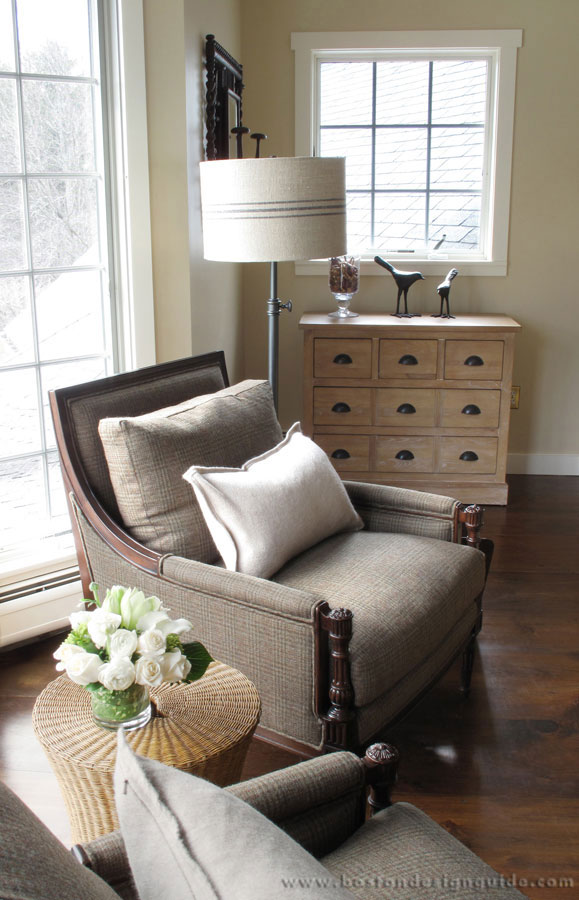 Photo by LDa Architecture & Interiors
Re-upholster a favorite chair in a warm plaid tweed. Lighten the look with a white accent pillow. 
Greg Premru Photography
For the bedroom, green and pink accent pillows complement a neutral comforter. Use warm, comfortable fabrics like tweed and velvet for a true fall feel.