September 22, 2015 | Sandy Giardi
Delpozo
Neon has made a comeback in the fall and winter collections of top fashion designers, but it's a far cry from that of the '80s. If leg warmers, or, say, a "Frankie Says Relax" T-shirt spring to mind, cast those notions aside. This season's neon is dramatic and eye-popping, but always tasteful. We were interested to see how interior designers handled the electric hues in their home designs.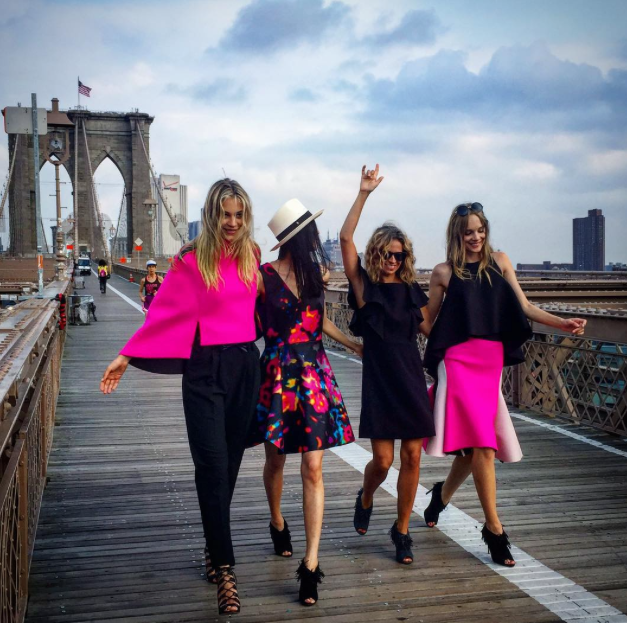 Milly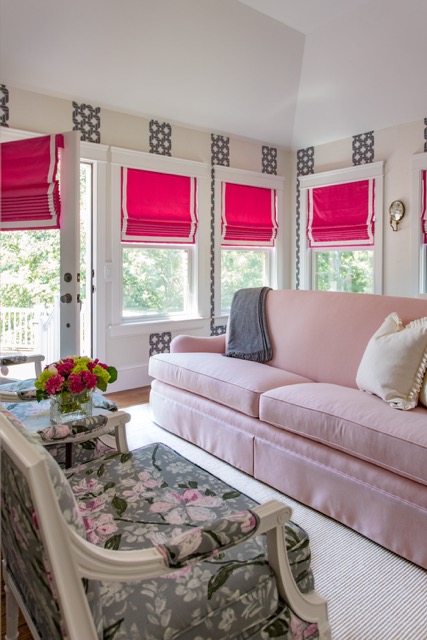 While the American house of style Milly pairs hot pink with black in its bold but feminine designs, interior design firm Catherine & McClure Interiors favors its more conservative cousin—gray—as well as a lighter shade of pink with the intense shade. Both firms, however, give it a great drape. Principals Catherine Skaletsky and Danielle McClure use neon sparingly but effectively for an office that expertly mingles the subdued and the sublime. Gray and white wallpaper acts as a neutral backdrop for the room's hot pink curtains, while the armchairs' floral upholstery pulls together the setting's demure and dramatic tones.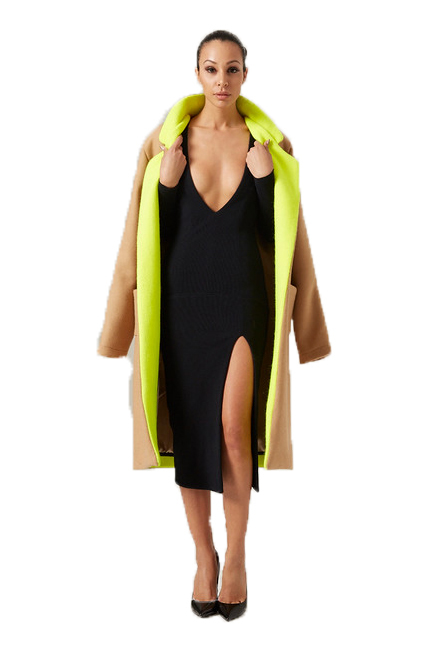 LaQuan Smith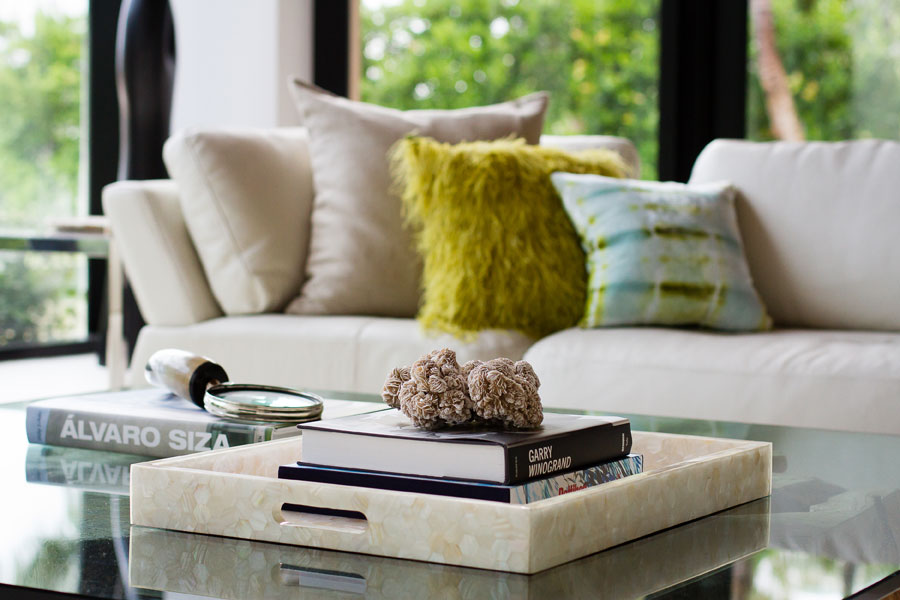 Designer-to-watch LaQuan Smith amps up his neutrals by adding a shocking yellow lining to a camel-hair coat. For a chic Miami home, SLC Interiors tosses in bright chartreuse to a series of pillows to enliven a cream-colored palette. In both cases, just a hint of a bold hue completely alters the effect. For Smith, a classic is suddenly rendered avant-garde. For SLC's project, the yellow-green pillow—fashioned in ostrich feather and silk velvet—brings freshness and vitality to the living space.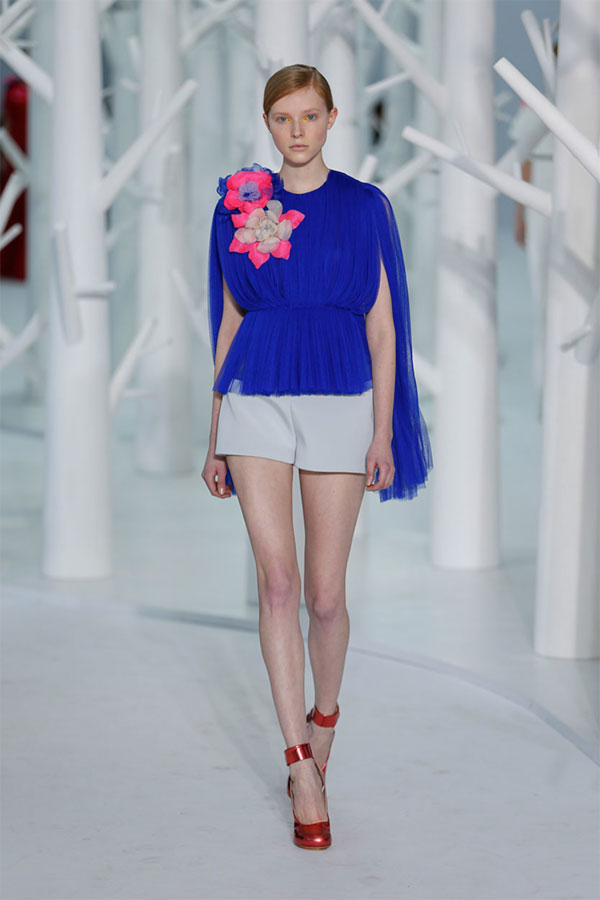 Delpozo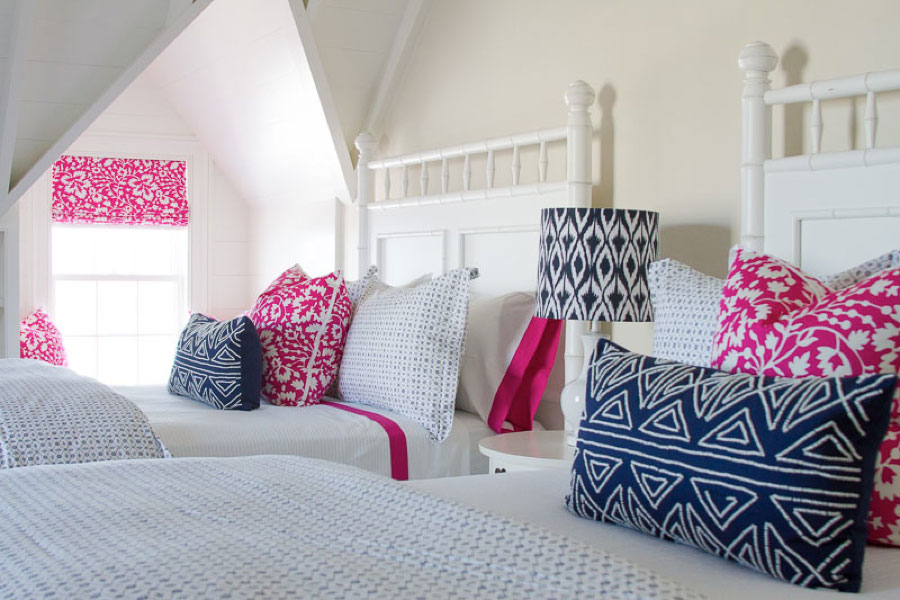 While their canvases are different, Madrid fashion house Delpozo and SLC Interiors evoke similar color schematics for dazzlingly fresh design looks. Both push petals for their neon pink infusions—whether a floral appliqué or a print—and team the hue with shades of white and blue. Delpozo rocks cobalt for its draped silk tulle top, which is more suited to the catwalk, while SLC Interiors features a more Nantucket-minded navy, which is perfect for a beach home.