April 29, 2015 | Anonymous
Have you seen the interior of the Mitchell Gold + Bob Williams storage pieces? Every drawer in their storage piece collection is adorned with a luxurious red lacquer, in the spirit of the iconic Christian Louboutin red-soled shoes. This small detail adds a level of luxury and intrigue to the pieces. 
Below, their Portia dresser, pictured with the red lacquer drawer interior.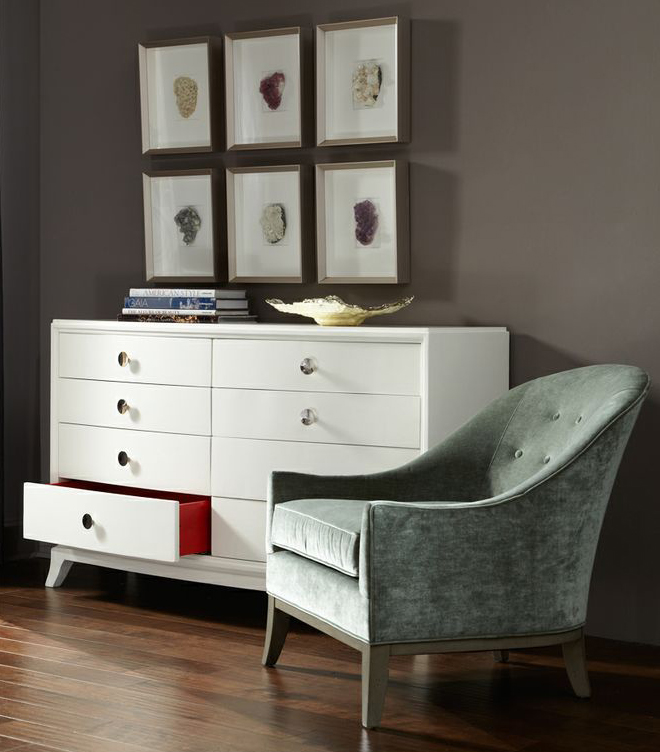 To see more of these fabulous details, search Banks, Beau, Farrah, Markham, Pearson, Pierce, Tribeca, Portia, and more on MGBWhome.com
We love this small but creative detail. What do you think?