July 23, 2015 | Anonymous
It's a rare moment these days when our whole office is able to be in the same place at the same time.  So, in an effort to connect, we closed shop this past Friday and spent the day together touring some of our favorite MCLD projects throughout the Boston Metro area. For some, it was their first visit in person to these gardens, and for others, it was a chance to share the firm's work with the rest of the team. We explored ideas and details that distinguish our landscapes from other designers, and used the opportunity to discuss how we can better refine our craft for future clients.
Together, we visited eleven gardens located throughout Brookline, Newton, Cambridge, and Belmont. The tour included projects of all shapes, sizes, and budgets, from a historic, four-acre estate where we recently completed a complex pond restoration, to an elaborate dream home complete with a tennis court, swimming pool, and private golf green. We meandered through properties with brand new, custom contemporary homes that incorporate environmentally-sophisticated design concepts, and also marveled at gardens we've completed around spectacularly restored, 100-plus-year-old homes in some of Boston's most celebrated historic neighborhoods.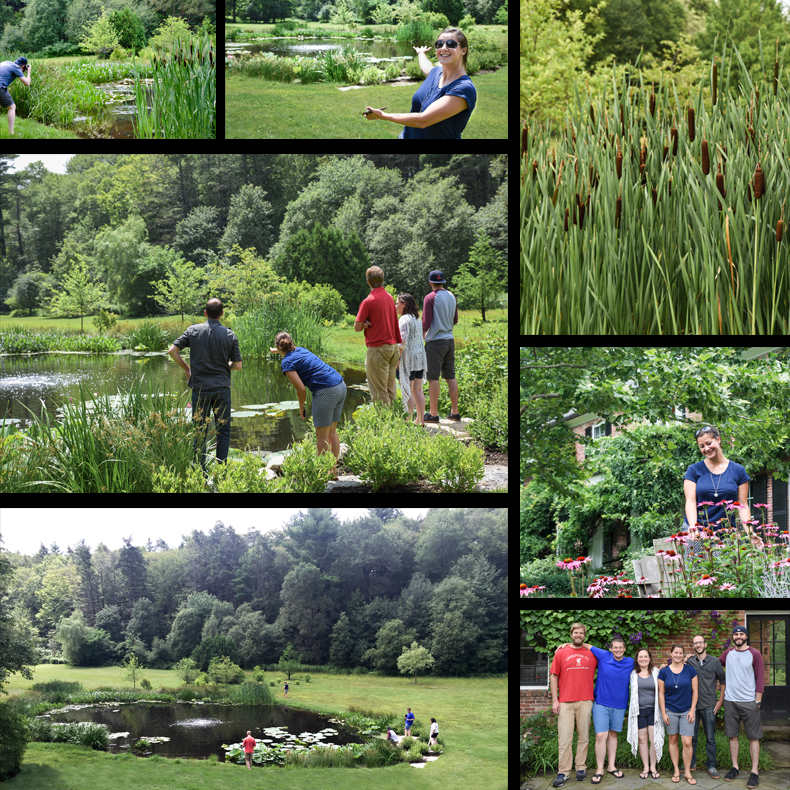 It was an amazing way to share a gorgeous summer day with my team, and I'm already thinking about the next outing. Thank-you so much to all of our wonderful clients who graciously extended their homes and gardens for our visit—this was an incredibly proud moment for me, and I am so pleased to see how each and every one of your properties is evolving!