December 4, 2015 | Anonymous
(A table setting in the traditional hues of blue, white, and silver. An elaborate dreidel adds a gorgeous touch._
Sunday at sundown marks the first day of Hanukkah, one of the highest Jewish holidays. Hanukkah is a tradition-based holiday rooted in the story of the miraculous oil that lasted for 8 days and 8 nights. This miracle of light has earned Hanukkah the alternate name, The Festival of Lights.
We've compiled some traditional and classic Hanukkah table settings, accents, and recipes, along with some modern takes on this ancient holiday.
Photo from BHG.com
Don't forget the gelt, or chocolate coins!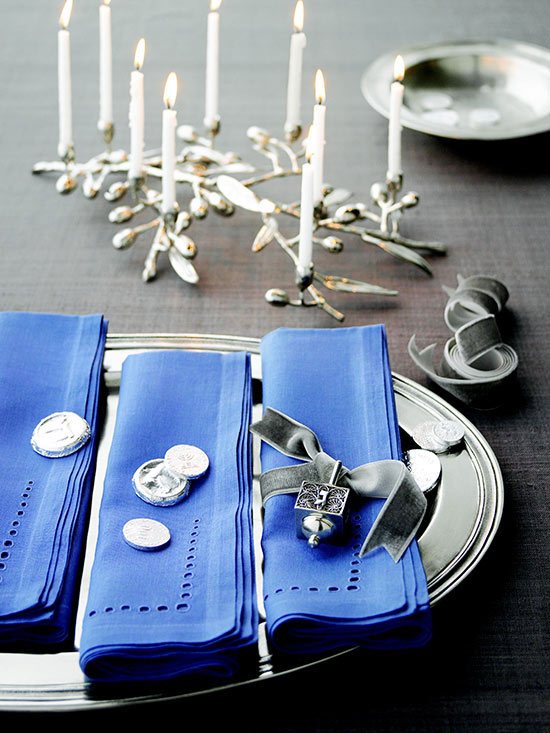 Photo from BHG.com
The Menorah is of course the most important aspect of the Hanukkah Tradition. Below, three different and beautiful options:
A classic and traditional Menorah.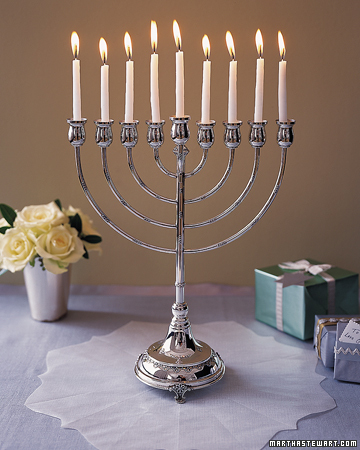 Photo from MarthaStewart.com
An elegantly rustic Menorah.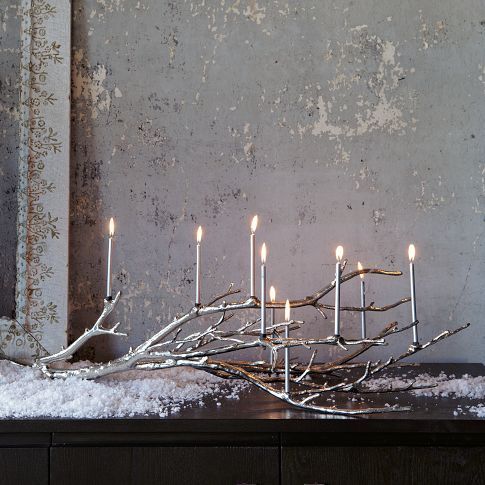 Photo from WestElm.com
And a modern, minimalist Menorah.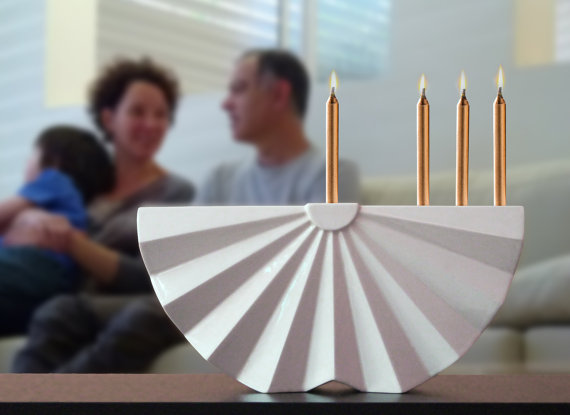 Photo from Etsy.com, Handmade by StudioArmadillo
No Hanukkah is complete without classic and delicious recipes. 
To start, Matzo Ball Soup.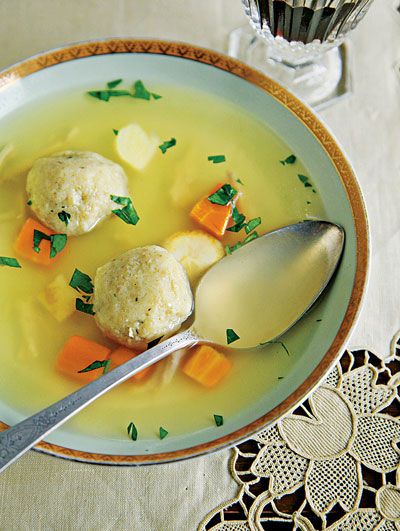 Photo from Saveur.com. Get the recipe here. 
For a side dish, Potato Latkes.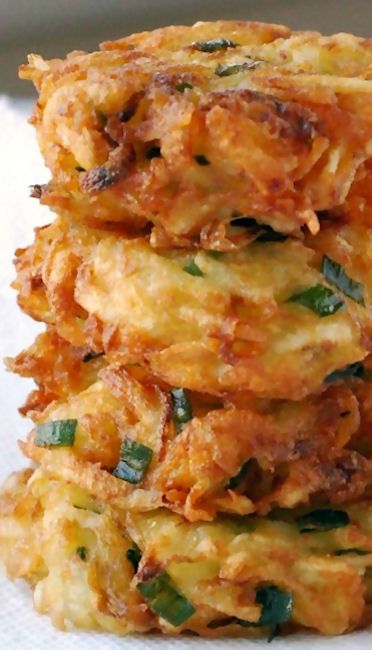 Photo from blissfullydelicious.com. Get the recipe here. 
Finally, for dessert, Coconut Macaroons with Chocolate. 
Photo from justataste.com. Get the recipe here. 
Happy Hanukkah from Boston Design Guide!