July 1, 2015 | Melanie Perillo
Clothespin Wreath
This project is easy and so patriotic. Simply get a wire wreath, clothespins, paint, and glue and you're good to go. For more detailed instructions, check out missbutterbean.com.
When celebrating a major occasion, decorating properly is the key to success. This Independence Day focus on using our nations colors everywhere, keeping in mind that mixing your use of solids and patterns will prevent the venue from appearing too busy. Some of my favorite online finds included do-it-yourself patriotic wreaths, festive solid white light columns, mason jar lanterns, and more!
Mason Jar Lanterns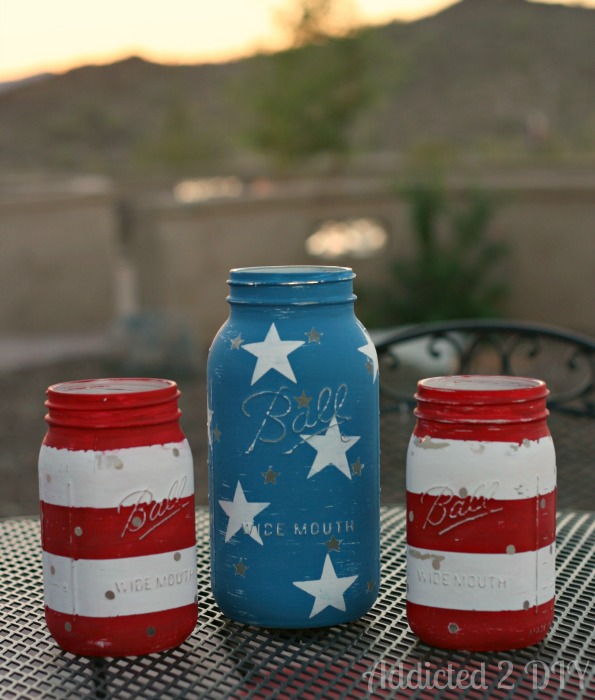 These mason jar lanterns are beautiful, and can transition from day to night as a patio accessory. All you need is paint, mason jars, and some creativity. For more information, visit hometalk.com
Yarn String Lights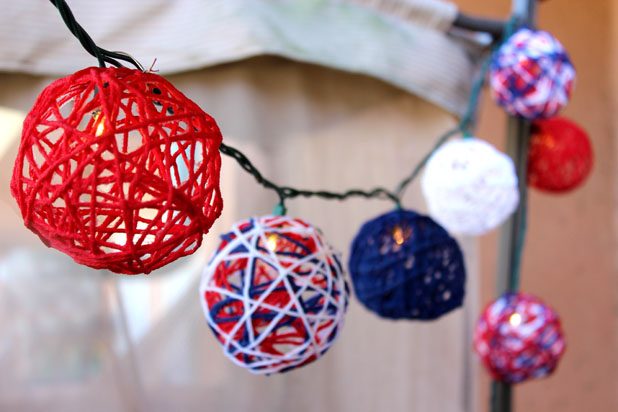 While these yarn lights aren't super simple to make, if you're willing to put in the time they will be worth the effort. The first step is to inflate small balloons and wrap them in glue-soaked yarn. Criss-cross the yarn over itself until you are happy with the design, and then let dry. When you pop the balloon you will have a freestanding yarn sphere. For more instructions, click here. 
Beverage Tubs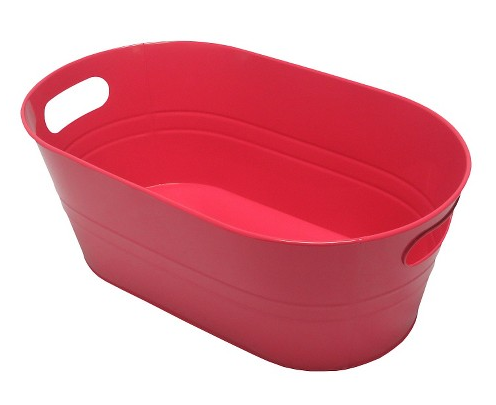 Keep your drinks cool in a festive plastic or tin tub, and add a personal touch with star stickers or painted stencils. The tub above is from Target. 
Festive Table Runner and Napkins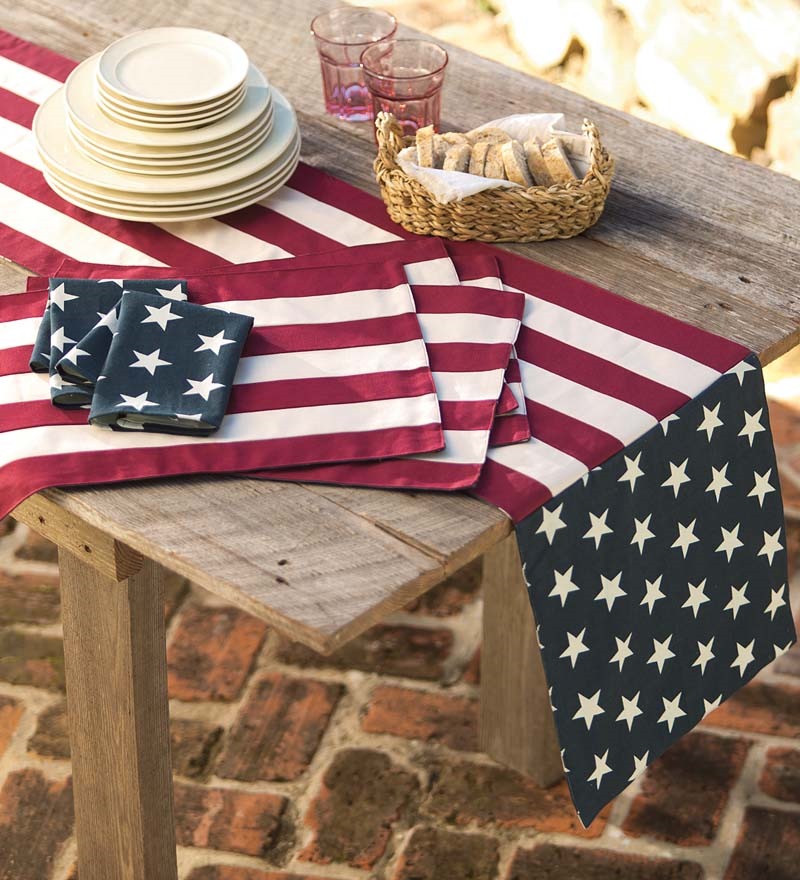 Americana-themed napkins and table runners are an easy, low-cost way to add even more festive flair to your 4th of July celebration. You can find the ones pictured above here. 
Sparklers
Finally, no Independence Day celebration would be complete without sparklers! Just be sure to keep safety in mind.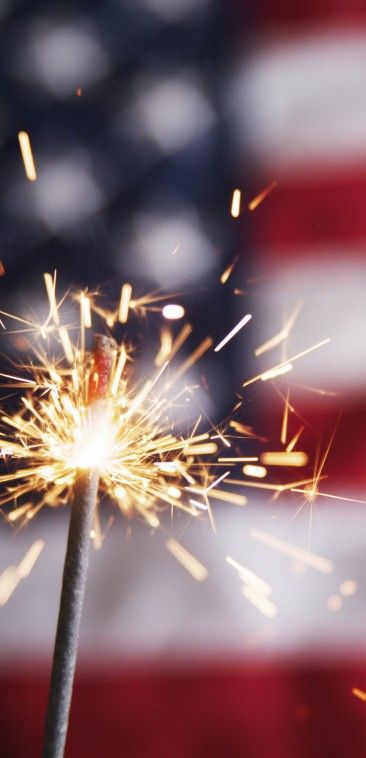 Photo from inspirationlane.tumblr.com
Article written by Caroline McNamara