Mitchell and Bob, pictured here in their Natick Signature Store
Last week, the web editing team at Boston Design Guide were lucky enough to get a chance to sit down with Mitchell Gold + Bob Williams in their newly opened Signature Store in Natick. Below, a few questions with the iconic "Kings of Comfort."
BDG: What aspect of this new Signature Store are you most excited about?
MGBW: I love the way the whole store looks. The centered entrance feels inviting, and the smaller rooms show a lot of warmth. You can really get a sense for how our furniture would look in a home. It's a discipline that we like to have for all of our Signature Stores: to present our vision to the customers. We train our teams to help customers find the products and answers they need when they walk through the doors.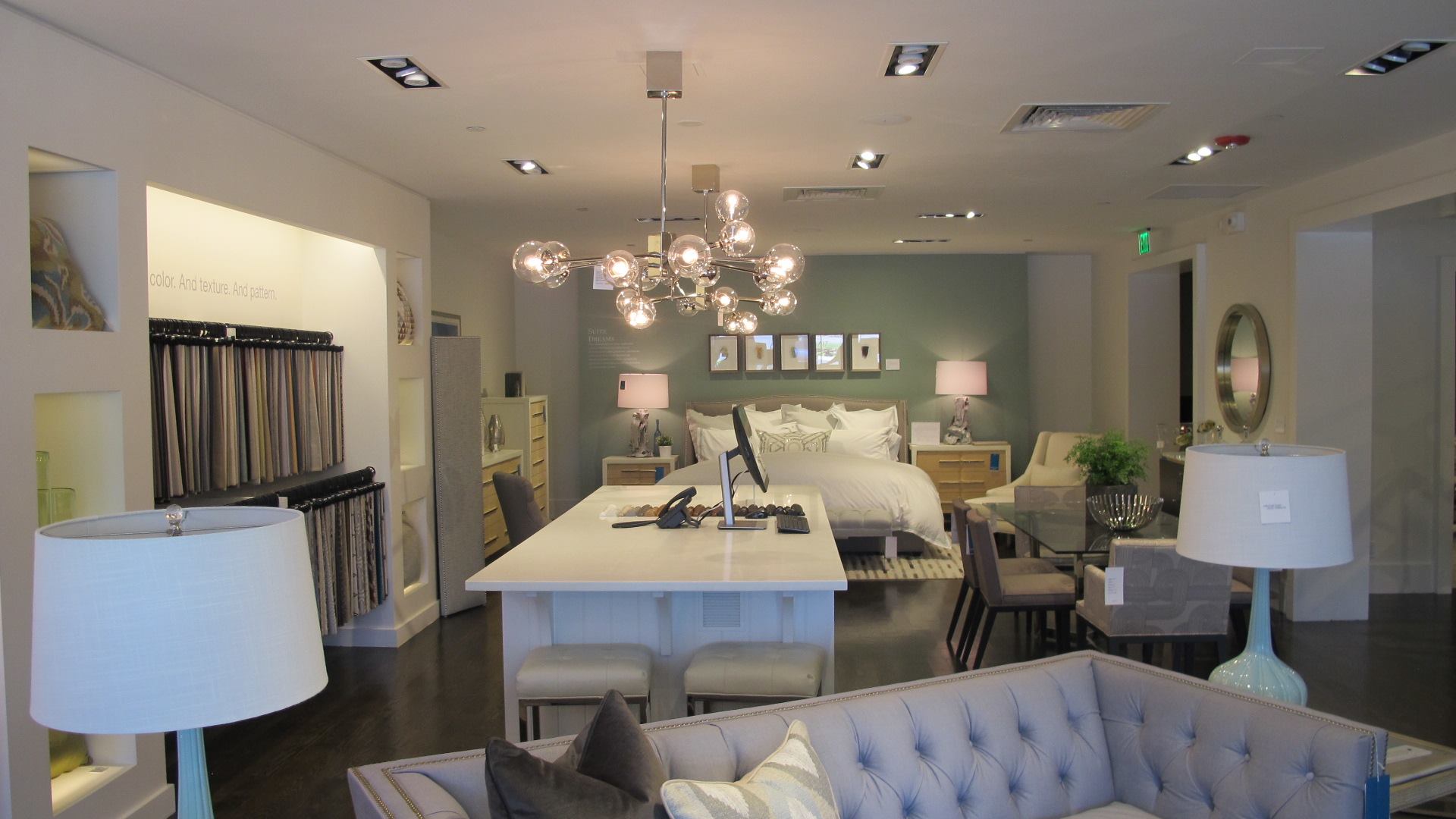 The Natick Signature Store
BDG: Do you have any specific "rules" for designing a room?
MGBW: When designing a room, you should really try to stick to four main colors for the walls and furniture. Anything else can feel like overkill. When you keep your palette to a few core shades, that leaves you more room to decorate with accents and accesories and favorite personal items, like photographs or family heirlooms. We like to help clients design a room around something special they may already have: a gorgeous vase that used to belong to their grandmother, or a handknit throw.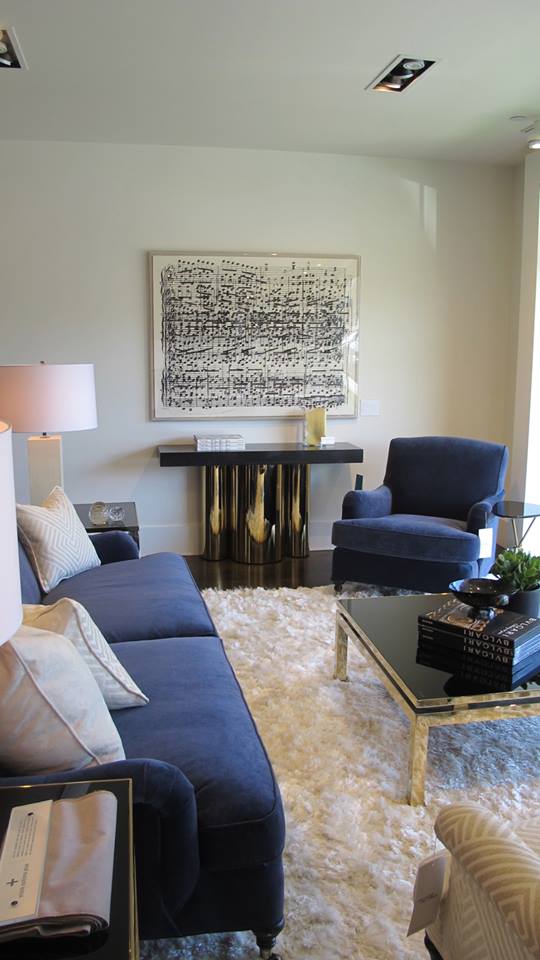 A room in the store
BDG: What advice do you have for mixing metals?
MGBW: It's a difficult art to master, but it is possible. If you don't have an eye for it, don't worry. That's what our store teams are for!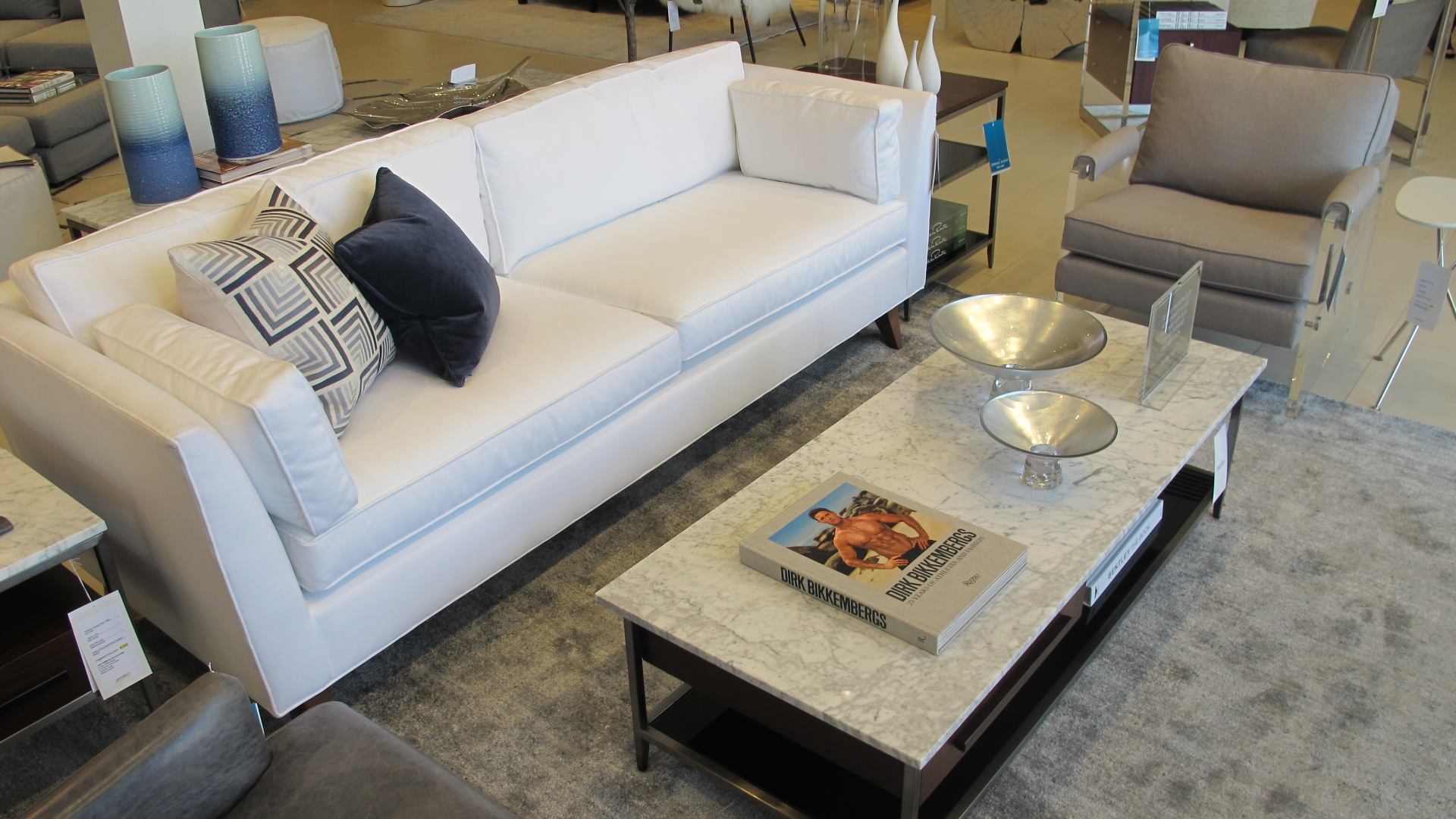 A gorgeous mixture of metals, textures, and materials in a living room set-up
BDG: How do you blend fashion and furniture together?
MGBW: We are very tuned in to what's going on in fashion, and we believe there is a delicate balance. You want furniture that's going to complement what you are wearing. For example, if you're wearing a bold black and white patterned dress, you wouldn't want to sit on a couch with that same pattern. As for the Tibetan fur we've been using on our recent pieces, we drew inspiration from 70s-style clothing.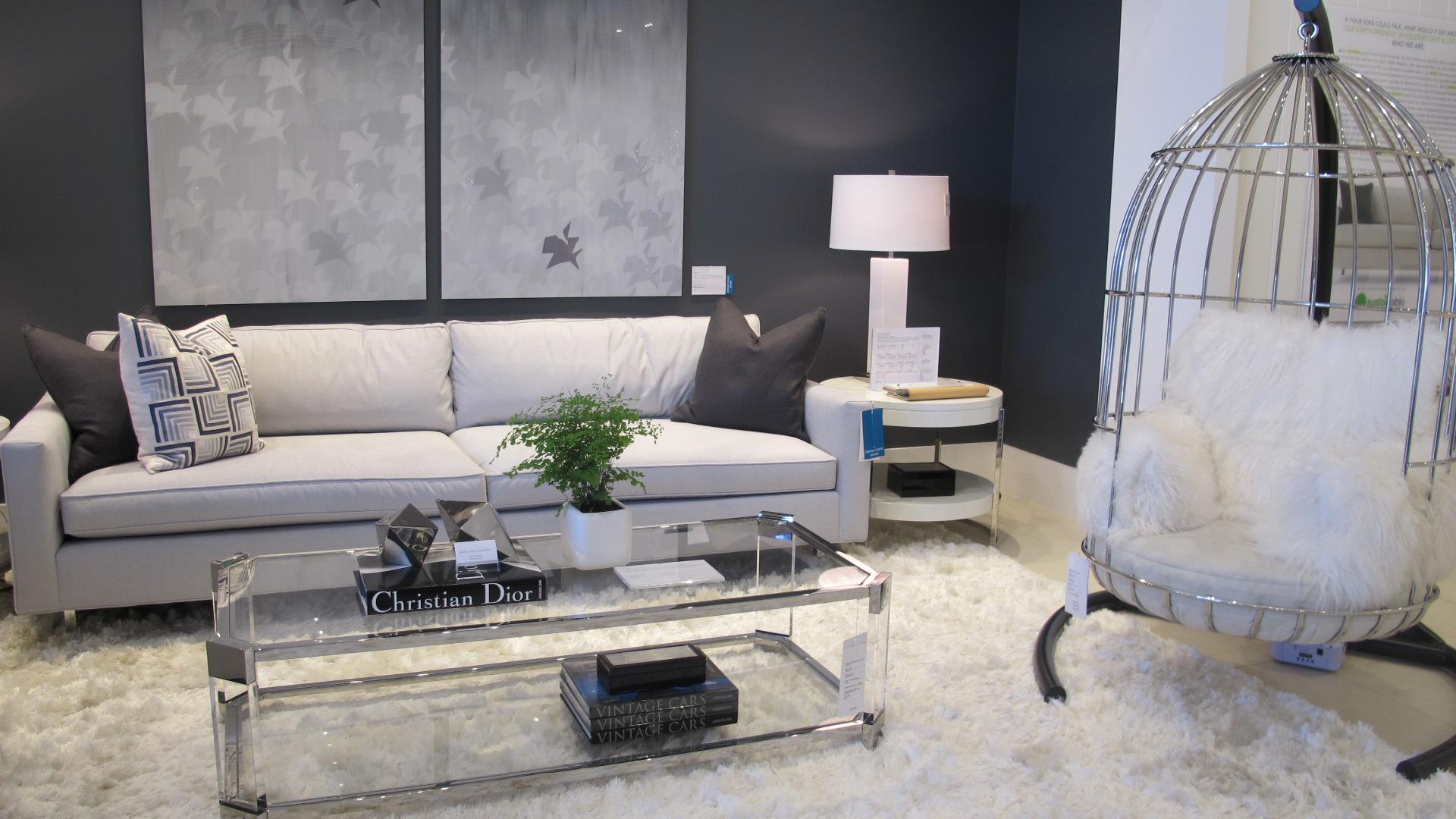 The Bastille Chair in Tibetan fur
BDG: Who are your favorite fashion designers?
Mitchell Gold: Salvatore Farragamo, Christian Louboutin, and Armani
BDG: How do you spot trends?
MGBW: We look at what's happening around us, in pop culture and even in the news. We pay attention to movies, fashion, and social events - especially with color. Over the years, we've transitioned from a relaxed, laid-back look to something a little more dressy. The Tibetan fur was inspired, somewhat, by American Hustle. The customer may not make this connection directly, but they would like the style and see that it works. 
BDG: We've heard your furniture described as "quintessentially American" and "classically American." What does this mean to you and how do American traditions and ideals influence your designs?
Mitchell Gold: Actually, I was just in Italy at the Milan furniture fair - their furniture is much lower to the ground, with harder edges. It feels less inviting. We like our designs to feel inviting and welcoming, as we believe that's what a home should feel like when you step inside. We don't copy anyone, but we do use midcentury modern style as a classic American inspiration.
BDG: What's your favorite part of your job?
Mitchell Gold: Well, right now I'm a little tired (having just gotten off a plane). But at 7:00 am when the customers start to come into the store, I get energized. It's unbelievable to see how much people like our stuff. When we started 25 years ago, we were going to make dining chairs and eclectic tables. We thought it would be a small little business – it quickly became all-consuming. We always wanted to make good quality and ship it fast. We did that and had great customers – we kept building because we had great services.
BDG: What's the story behind that cool Bastille Chair?
Bob Williams: I was actually looking for a piece for my own home. I wanted something show-stopping but also maybe a bit see-thru and modern. I looked online at those hanging bubble chairs but it wasn't exactly what I was looking for. Then I realized I could just design something myself! And from there, the Bastille Chair was born with help from my design team. Every season, we like to make something exciting that will jump off the page.