September 15, 2015 | Anonymous
Peter Sachs Architect renovated this beautiful 1860s Victorian Cottage in Newton, MA to include a first floor master bedroom, master bathroom, dressing closet, office, and re-done kitchen.
Sachs updated the home's interior while keeping its historical Victorian exterior intact. The result is a home well-suited to a modern lifestyle that retains its character and personality.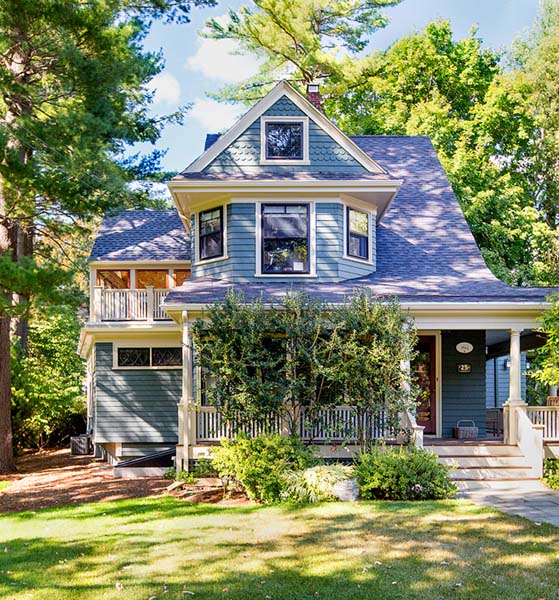 Above the master bedroom, Sachs designed a summer dining porch and deck that takes full advantage of the western sunsets. We expect these homeowners to use the porch well into the fall to enjoy the gorgeous changing foliage.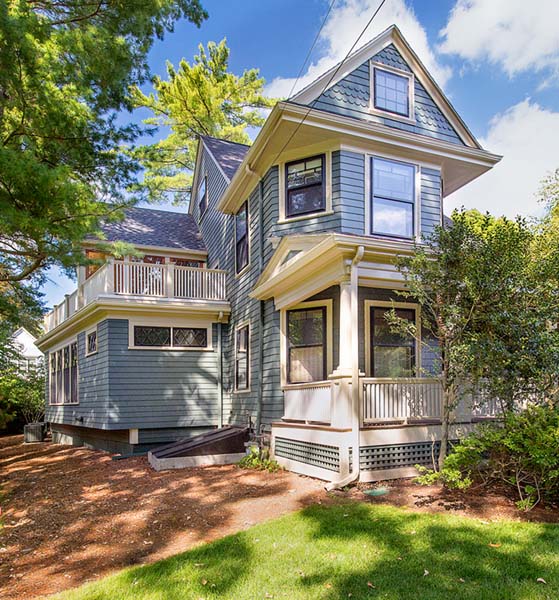 The home's new kitchen features state-of-the-art appliances, hanging pendant lamps, and gorgeous wooden cabinets and accents.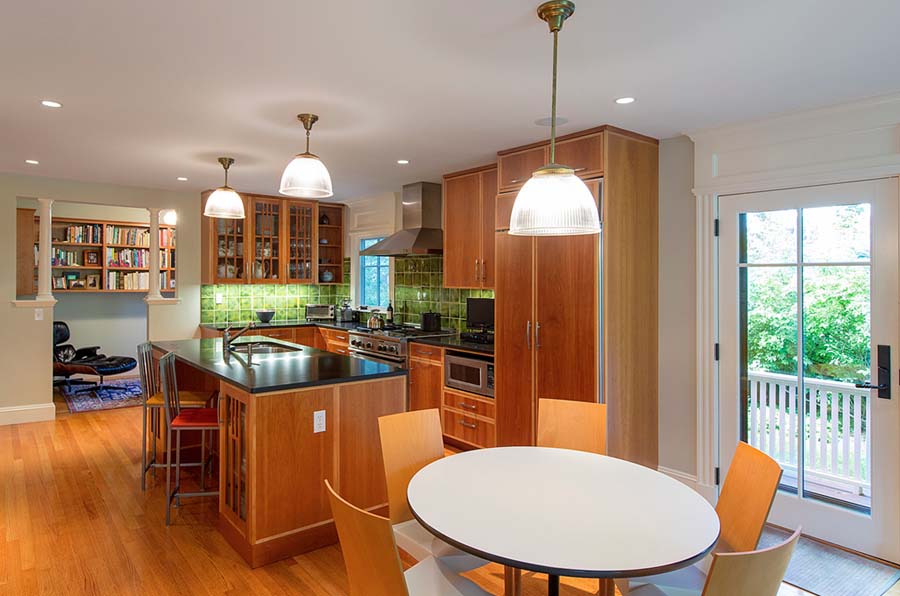 A spacious sunroom is airy and light, with white walls and floor-to-ceiling windows, but also warm with a stone fireplace surround and a wood-paneled ceiling.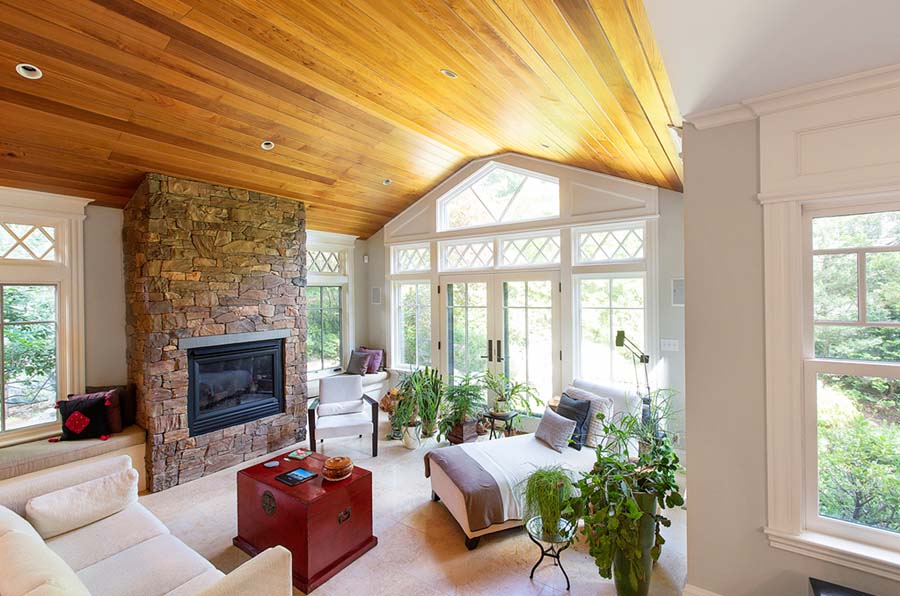 An outdoor dining space lets homeowners enjoy the backyard while shielded from the elements.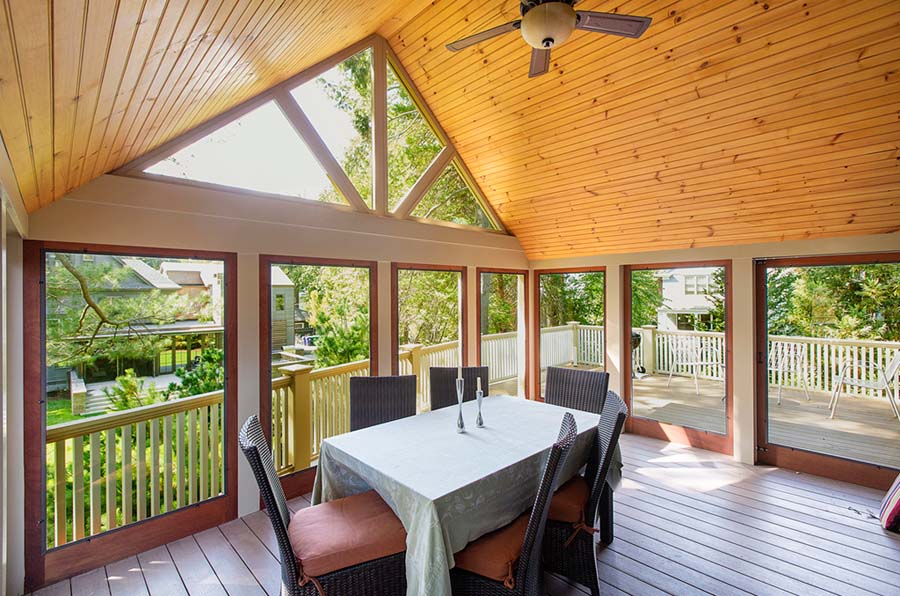 The master bedroom is simple and traditional, and cozy touches like ornate rugs and a quilt make it feel like home.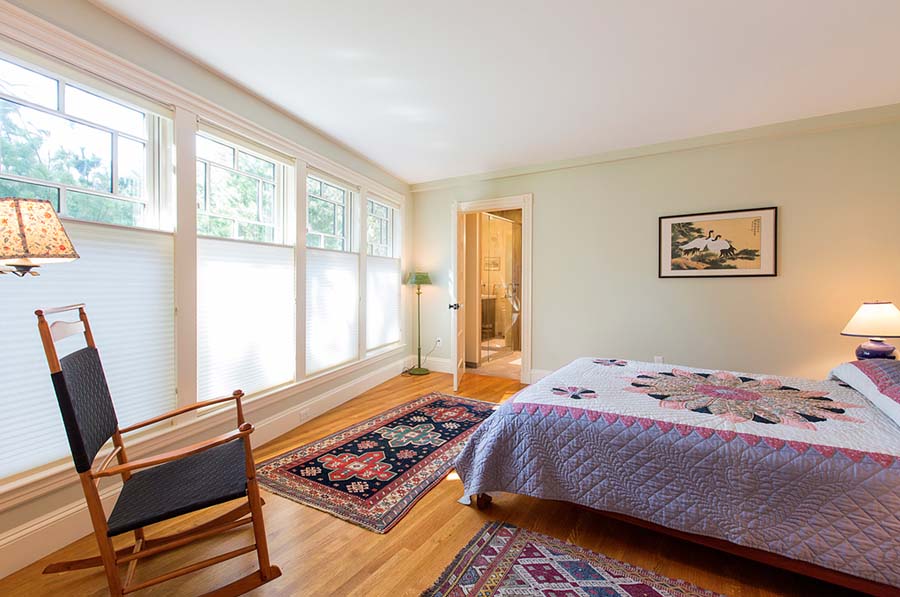 Finally, Sachs takes a more modern approach with the bathroom, combining crisp white with deeper shades for a simple but interesting look.