January 15, 2015 | Anonymous
SLC Interiors recently posted on their Facebook page about one of their favorite projects from the past year - a Woods Hole Study that they transformed using a beautiful shade of paint and some fun, carefully curated details. 
Below, the before photo. The wall color is faded and outdated, and the room looks cluttered and disorganized.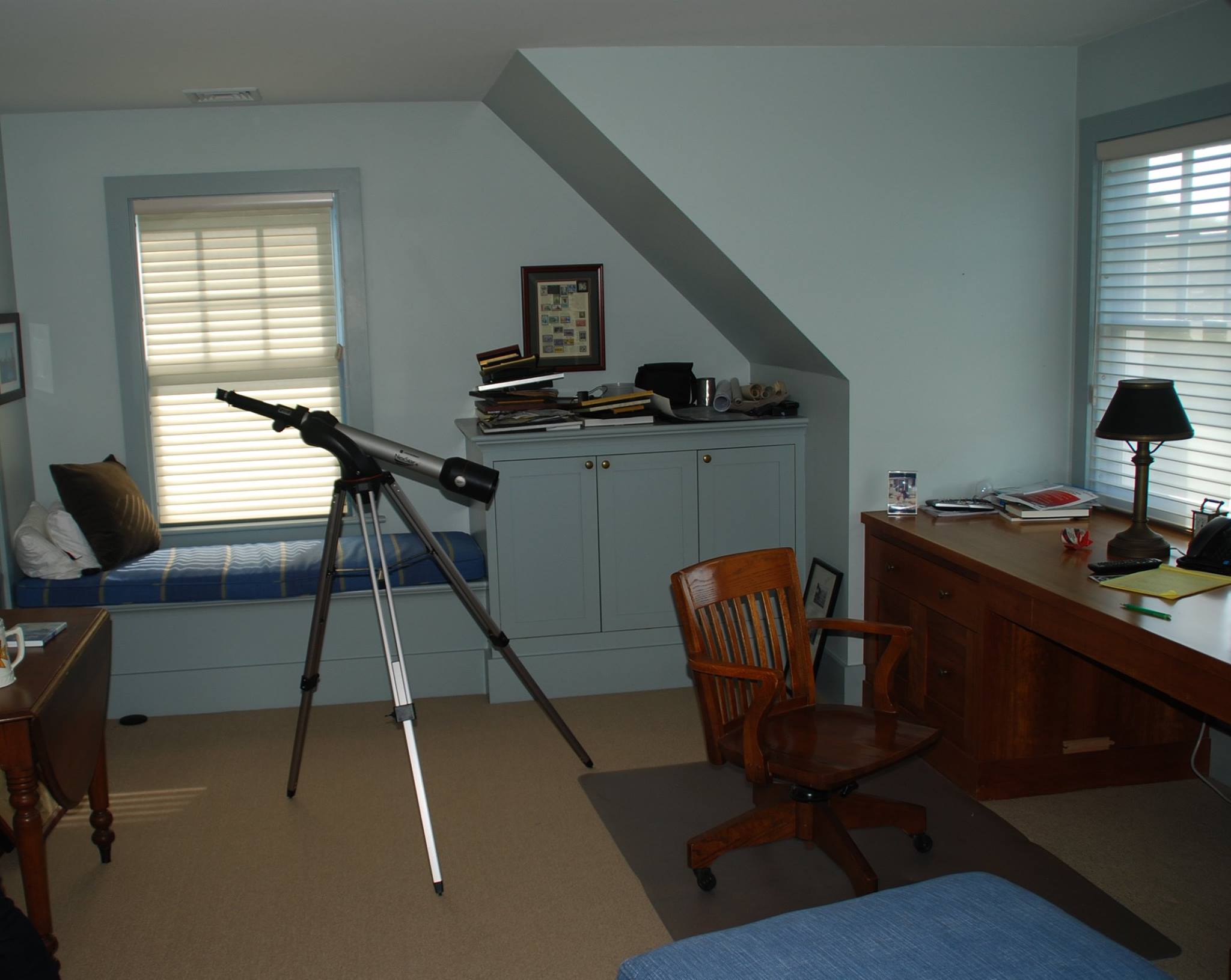 The room's grey tones are overpowering, and the window blinds make the room look dark and drab.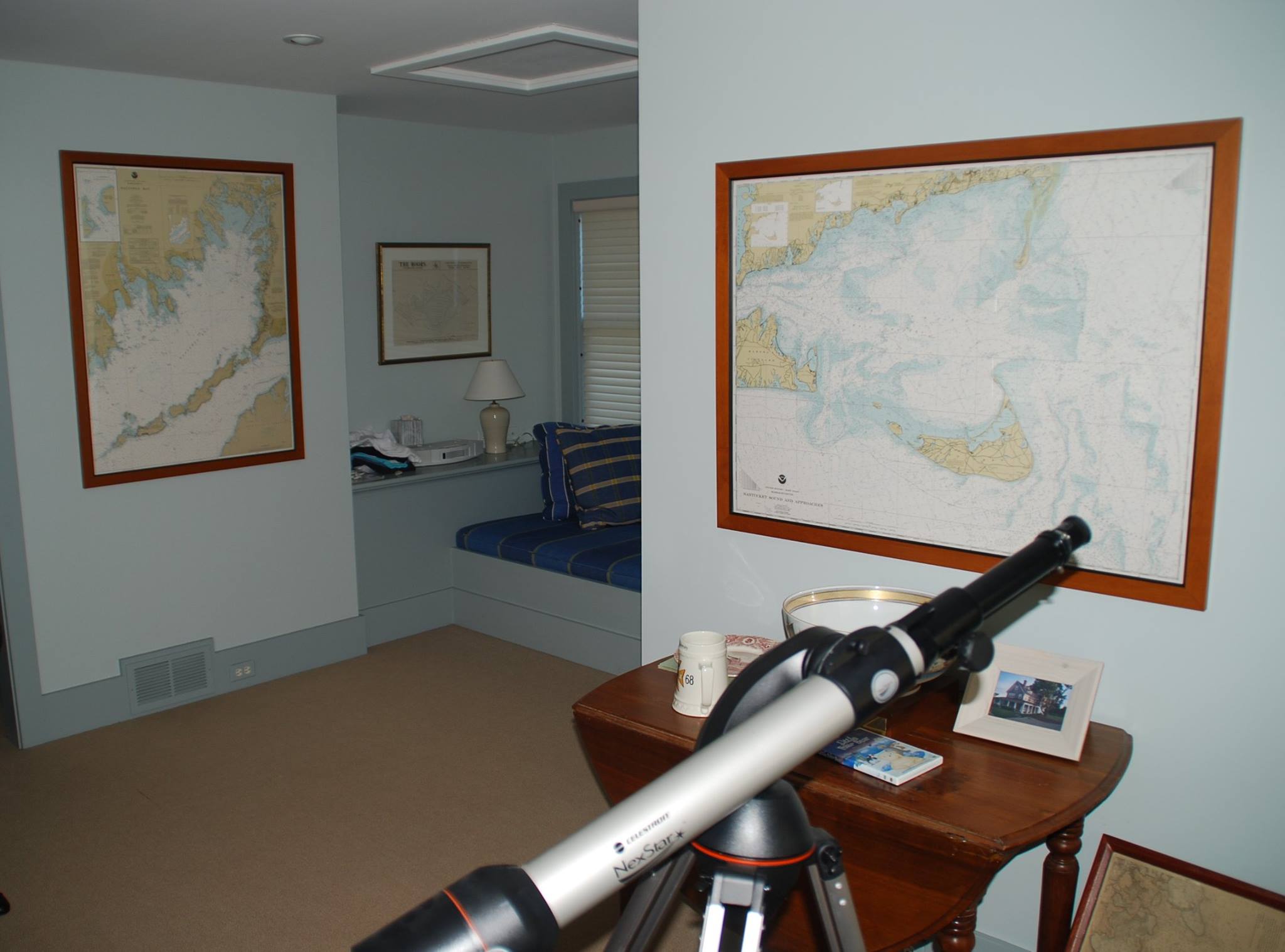 The updated room looks totally different, thanks to a beautiful coat of rich, navy blue paint. Fun details throughout the space like the nautical fish pillow, the patterned carpet and window treatment, and new lush upholstery bring the room into the modern age.
The new space is bright, inviting, and full of charm and character.