October 15, 2015 | Anonymous
Atop an isolated hill in Manchester-by-the-Sea, MA sits this gloriously unconventional modern home by MGA | Marcus Gleysteen Architects. 
Spaces of this home extend out toward the cliff's edge, offering stunning vistas of the Atlantic Ocean below.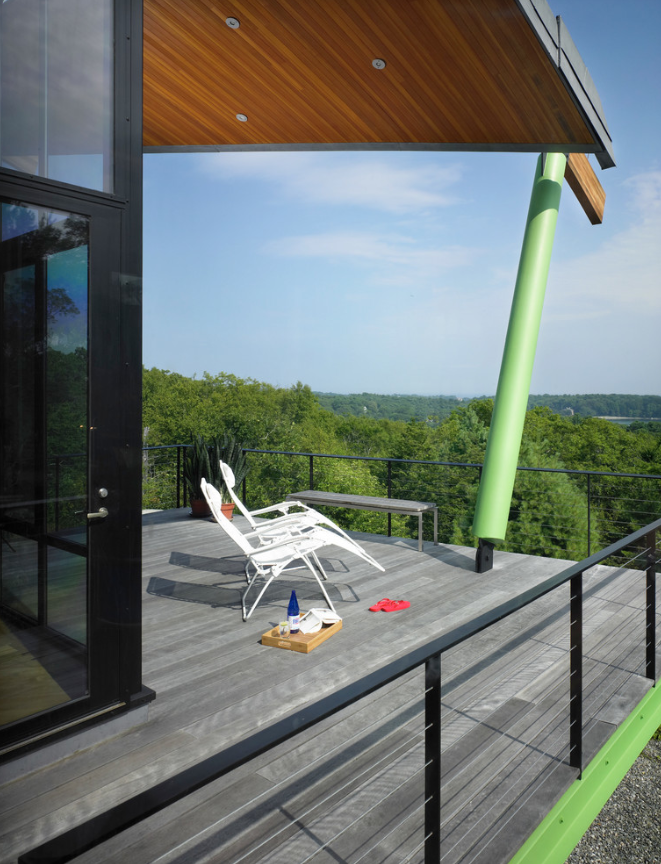 Two stories of glass and steel frame the view, and a trapezoidal canopy shades the patio from the sun.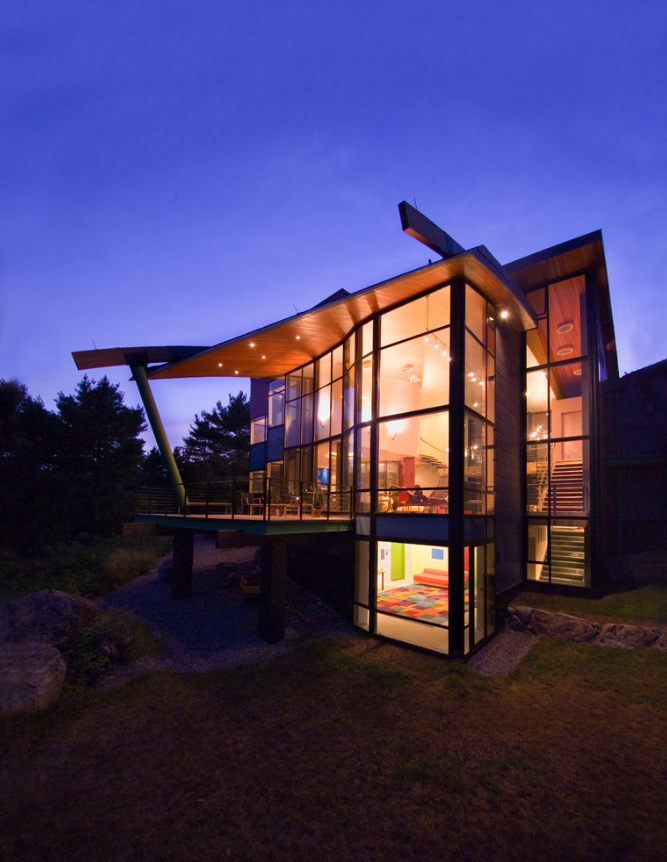 A freestanding fireplace in the home's foyer makes a statement. The ultra-modern design is made of large, natural-cut boulders and stainless steel.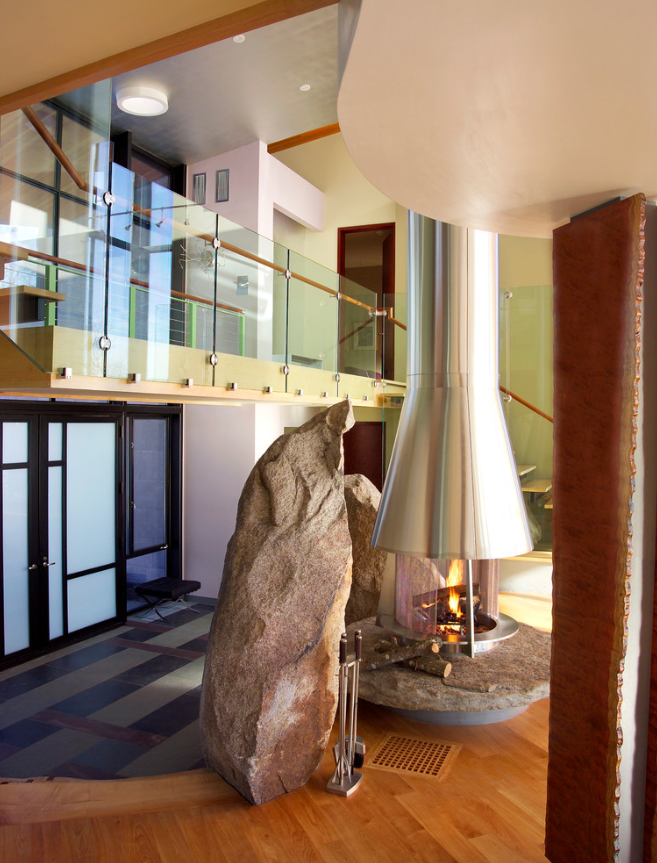 The home was sustainably designed - the window system uses triple-glazed heat mirrored glass.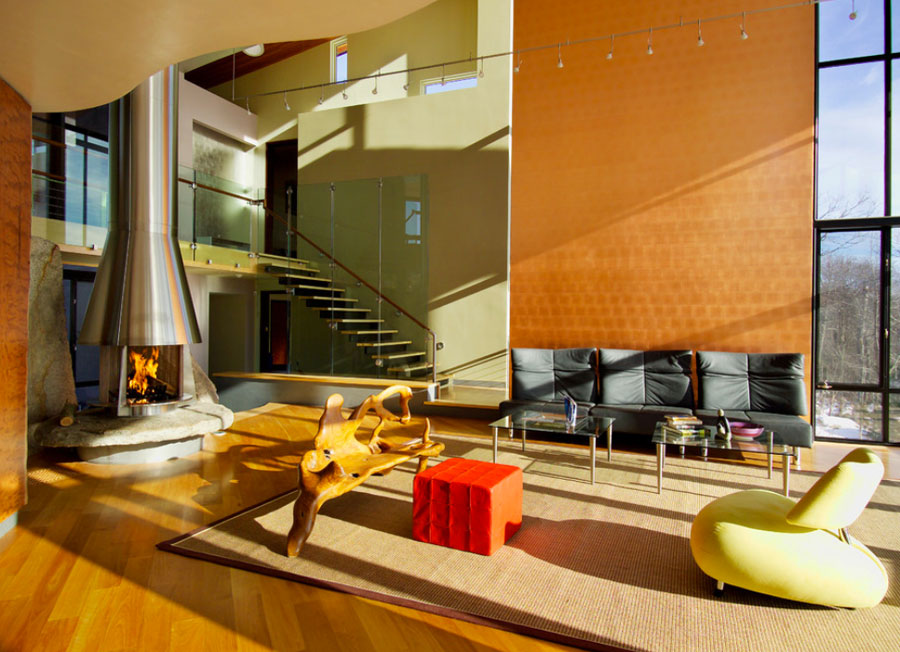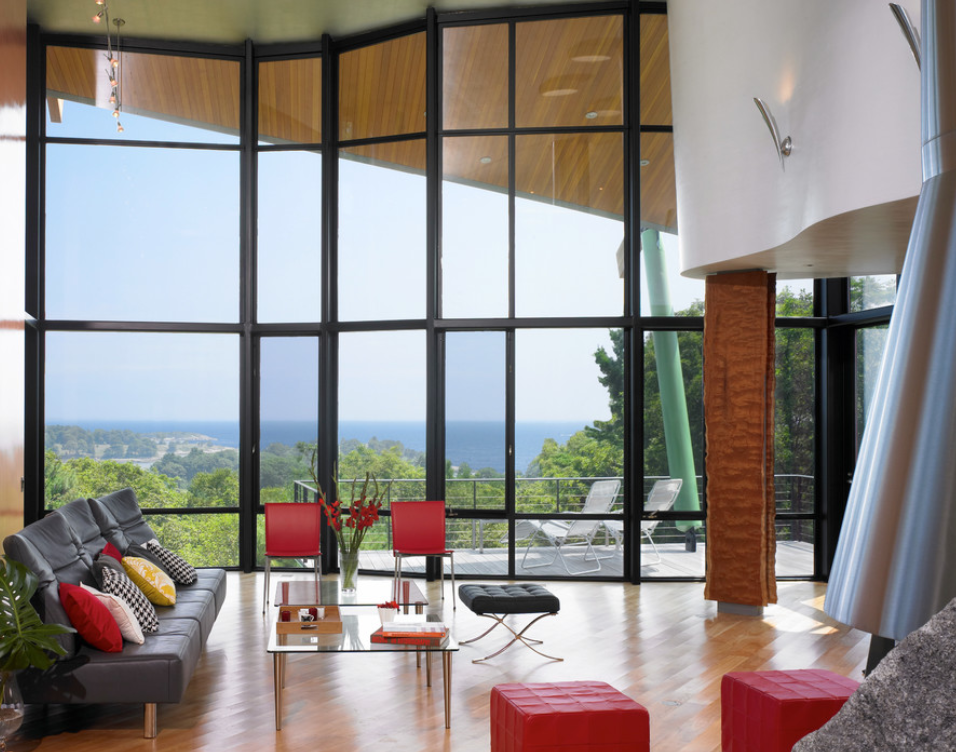 The kitchen is a whimsical exploration in modern design, incorporating bold colors, patterns and shapes.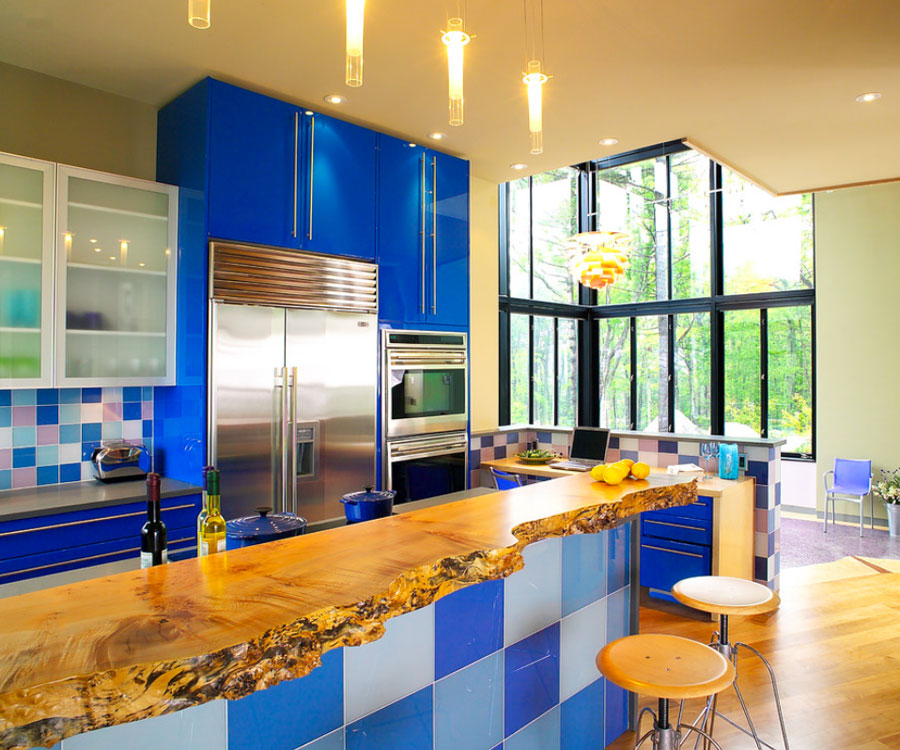 Every room in this home has a gorgeous view of the outdoors, including the master bedroom with its sweeping vista of the forest and ocean beyond.