October 16, 2014 | Anonymous
Horner Millwork, known for their expertise in millwork, commercial products, as well as their custom capabilities, have recently completed an impressive project in the form of a custom staircase in a home on Cape Cod.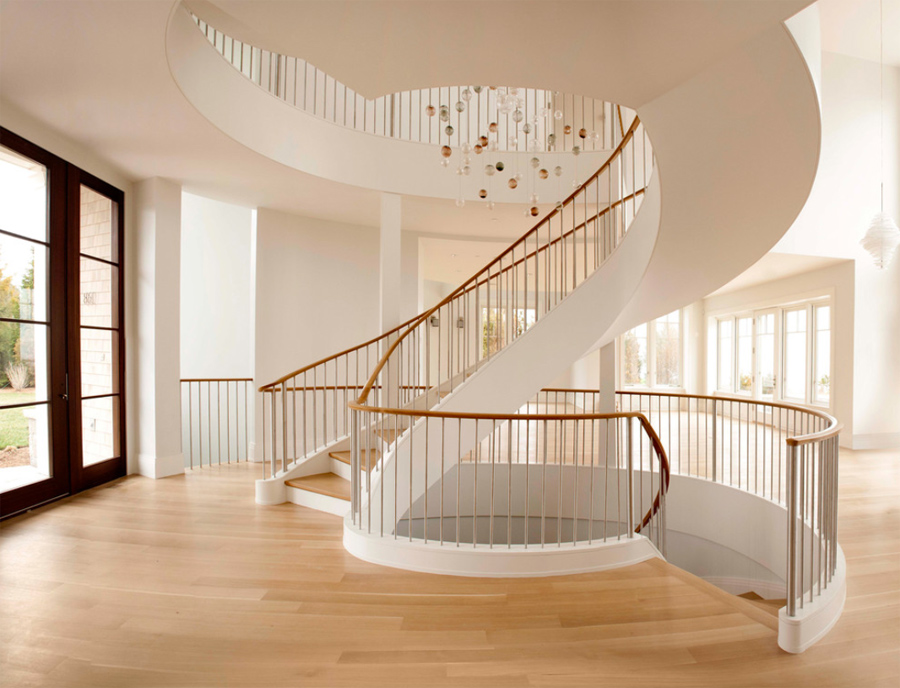 The staircase ascends to all three levels of the home, and is in an unsupported elliptical style.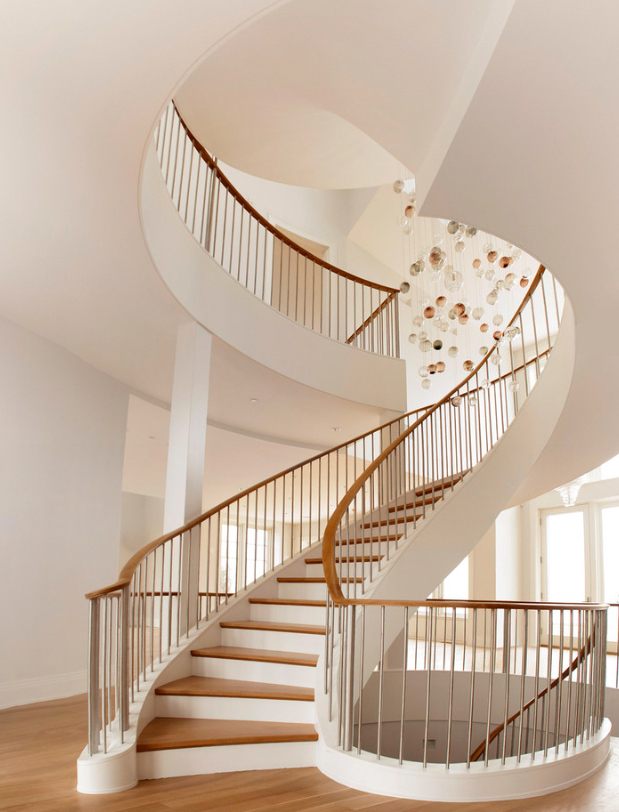 Poplar stringers and risers combine with White Oak treads to create a clean, crisp look that makes a statement without being too imposing on the minimalistic space.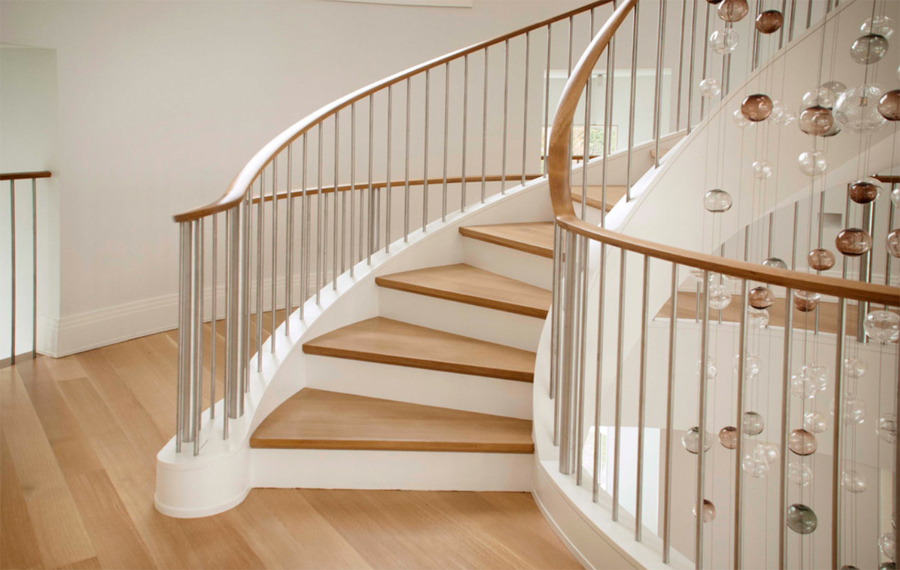 The rail is custom-made of White Oak, with 5/8'' diameter solid stainless steel balusters. The staircase's delicate design is thus reinforced by a sturdy structure. Round stainless steel newels are incorporated at transition points throughout the staircase.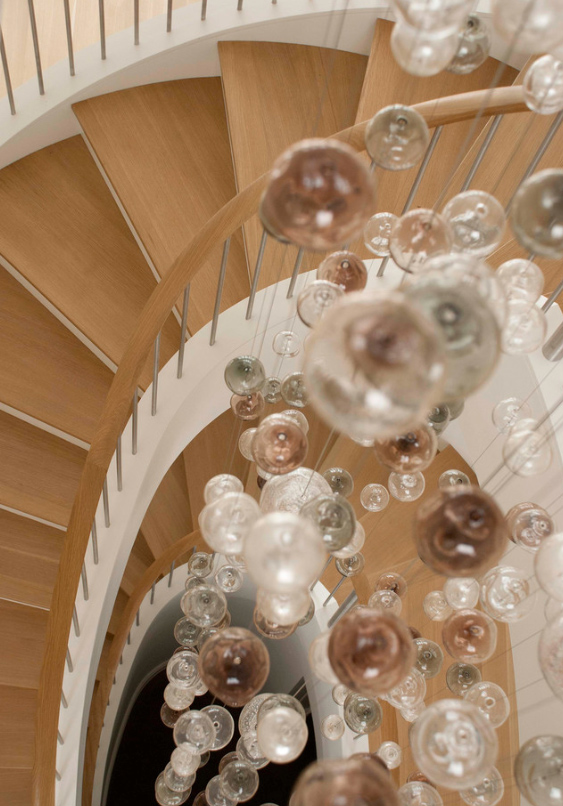 Photos by Horner Millwork, Built by Cooper Stairworks, Nicholaeff Architecture + Design