July 7, 2015 | Jen Harvey
It's not an illusion. This contemporary Carlisle home only has 3 right angles. The home's design is as unique as its location along the Concord River.
The 3,800-square-foot home was carefully designed by Pisani + Associates Architects and built by Merz Construction to reflect the peaceful surrounding landscape.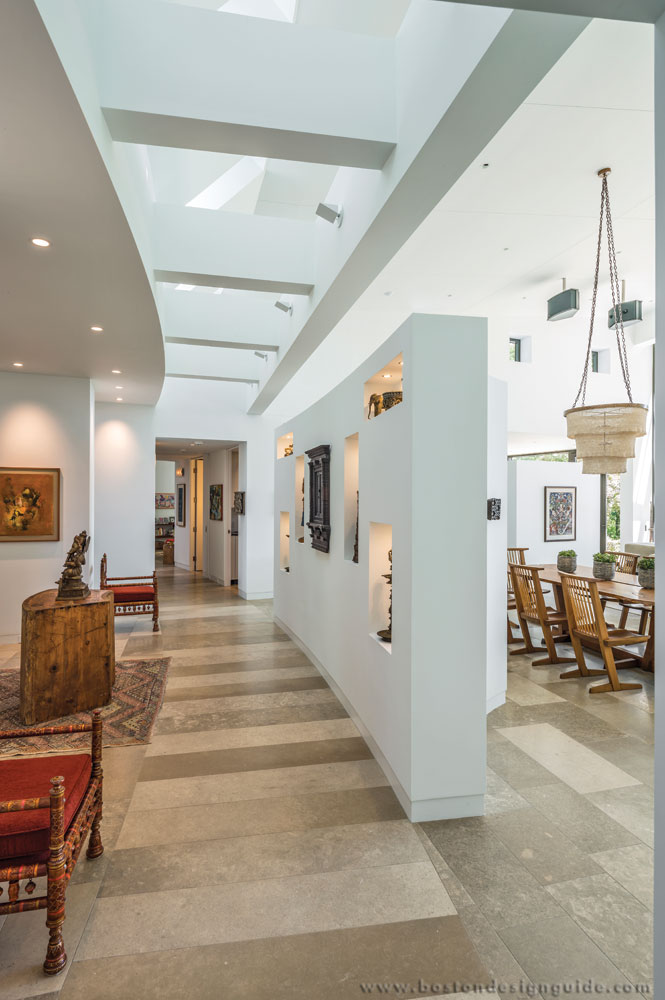 The decision to go radial was partly due to the inevitable building restraints. Conservation rules in the town put regulations on the project that limited expansion – but clearly did not limit any creativity.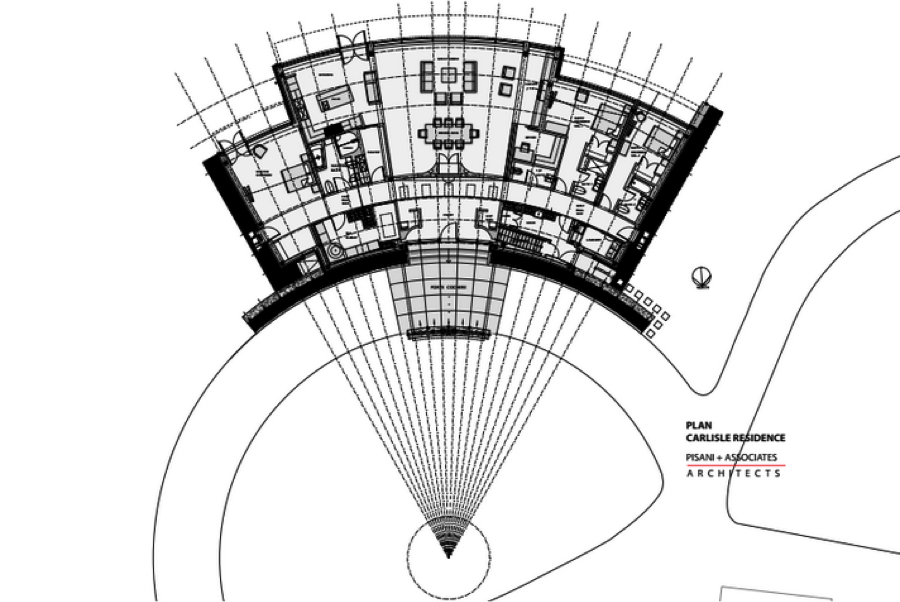 The building plan courtesy of Pisani + Associates Architects
"The interior reveals itself slowly. With rectangular homes, it's straight on. With the curves there is a little bit of a mystery," Architect Anthony Pisani explains.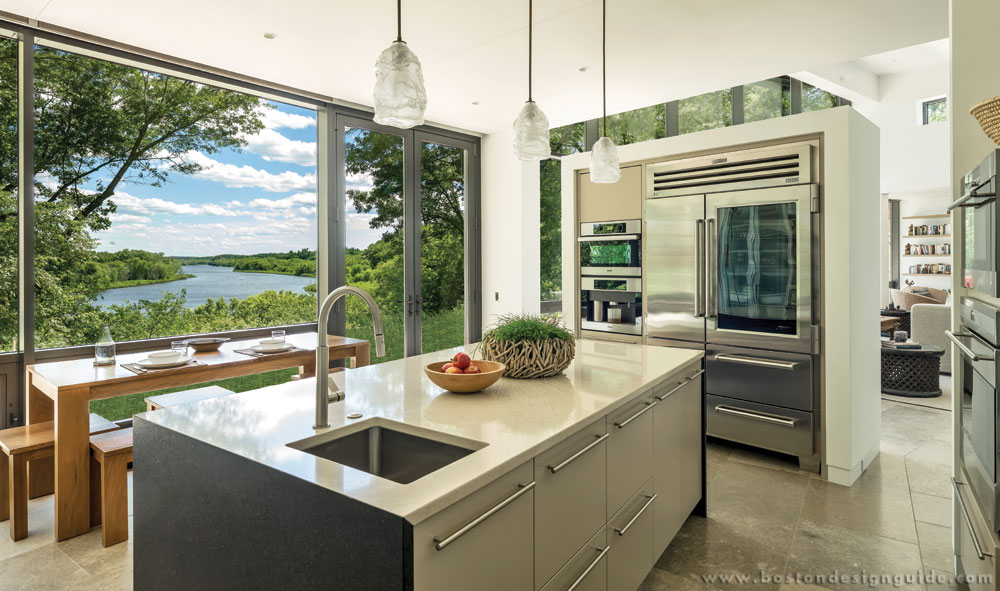 The 3 right angles were designed in the kitchen to fit appliances. 
Materials used were somewhat indigenous – as they chose materials that would have a 100-year life to them. The French Limestone flooring was selected in addition to the floors radiant heating to absorb the sun's heat.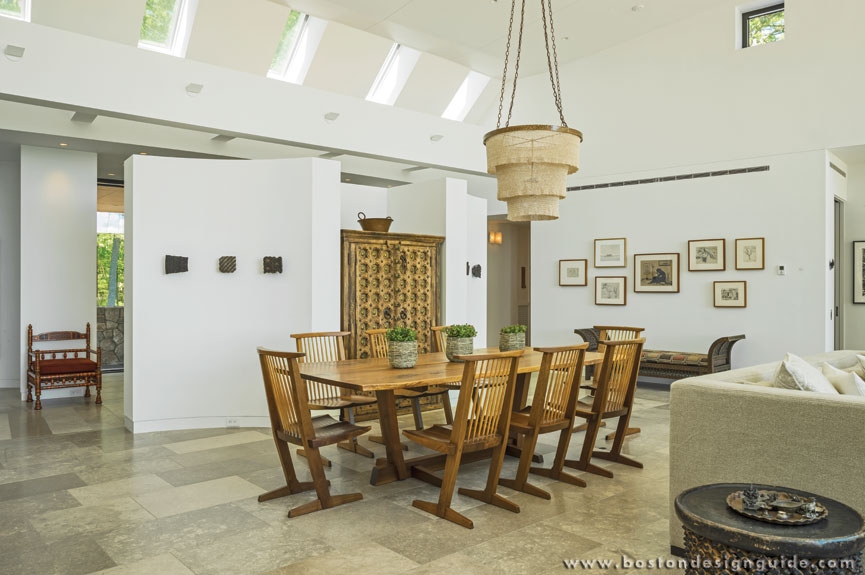 This is the fourth major residential project Anthony Pisani of Pisani Architects has completed with the homeowner. Each project, Pisani credits the homeowner's great sense of place. 
"This is one of the world's most fabulous clients. She's very knowledgeable, has exquisite taste, and is a joy to work with," says Pisani.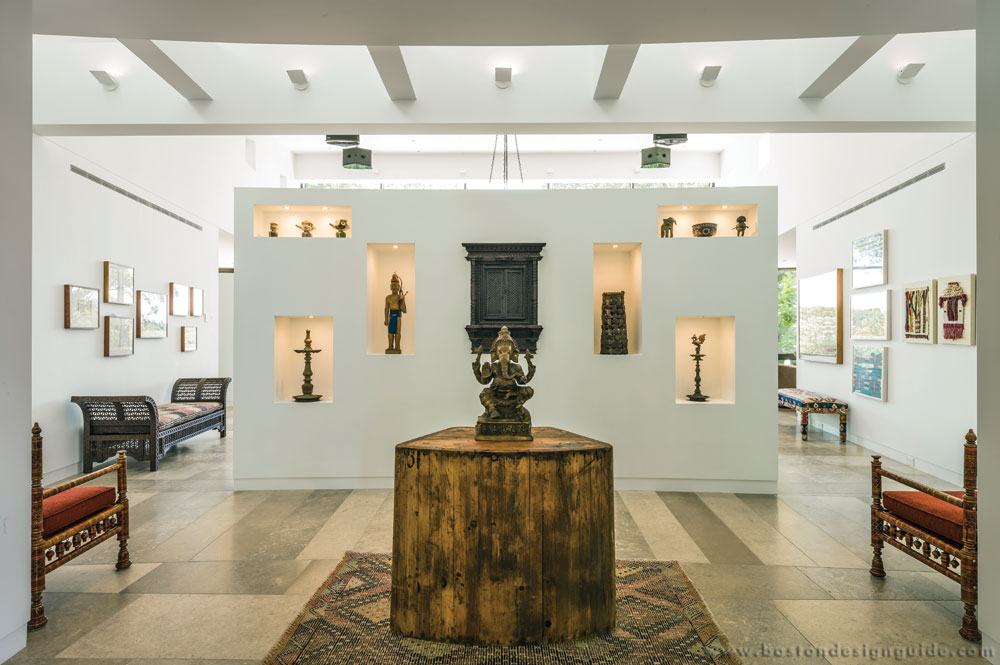 The interior design was done with collaboration between the homeowner and Pisani. With this dynamic team, it's no wonder Jonathan Merz of Merz Construction was the perfect fit to complete the project.
Known for building sleek contemporary homes, Merz Construction worked alongside Pisani Associates + Architects and the homeowner on many notable features such as the brise soleil.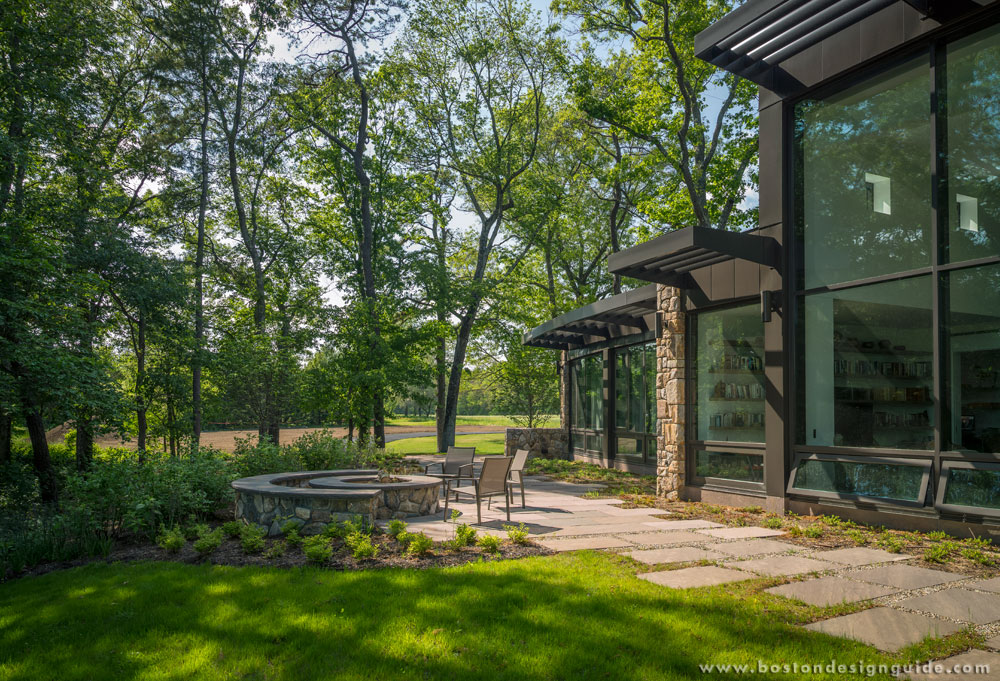 The brise soleil was designed in direct response to the building's orientation to provide picture-perfect sunlight and dramatic shadow patterns that highlight the interiors. It has 17-radial sections made from square tube and airfoil aluminum that was custom-bent to accommodate the various radiuses required.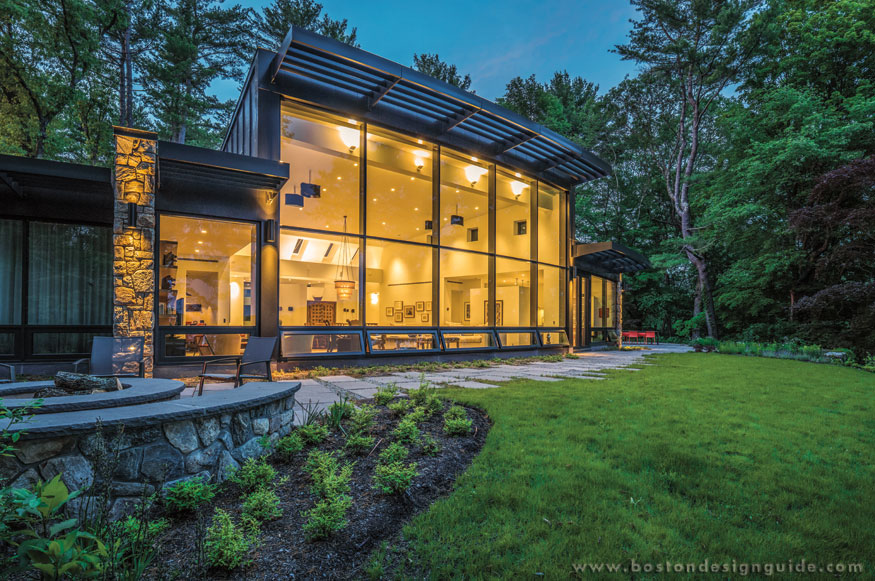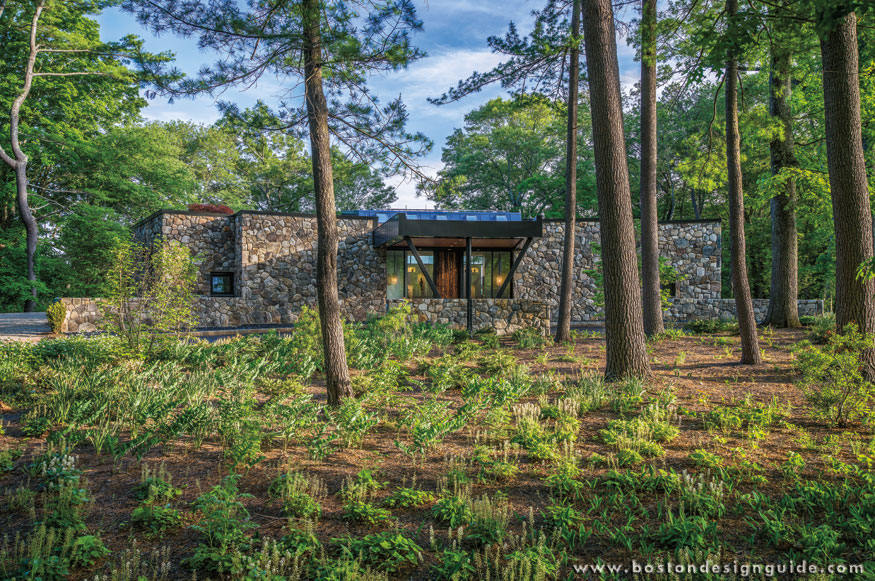 (Architecture by Pisani + Associates Architects; Built by Merz Construction; Photography by Richard Mandelkorn)