September 22, 2015 | Anonymous
A lush and mature landscape shields this island home from coastal breezes and weather, while also framing it beautifully.
Though the words "Island Retreat" might stir up images of a summer gone by, this stunning home by Bereznicki Architects is filled with rich colors and materials, making it perfect for the cooler months too.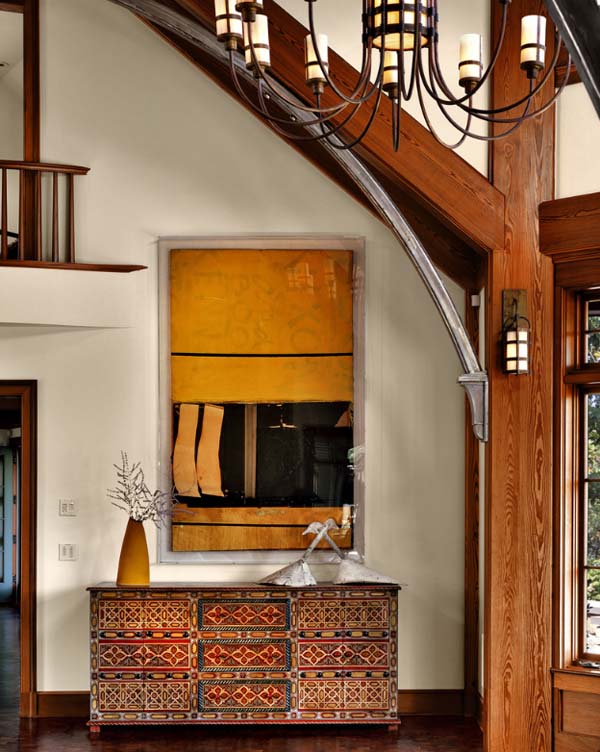 Warm and eclectic decor greet you upon entering - an ornate console in autumn-appropriate shades of red, blue and yellow makes a big statement, but is offset by the more minimalist vase and abstract art piece above.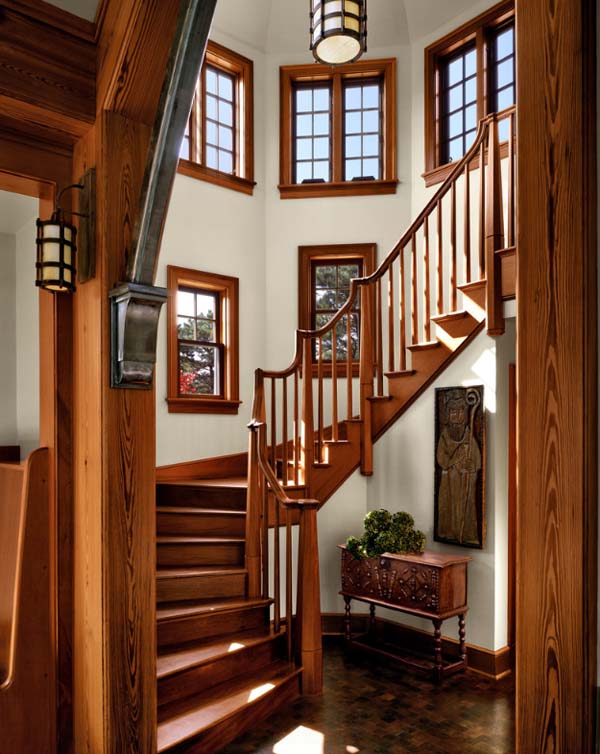 Rich wood mouldings and a central staircase make for an inviting entrance, especially when paired with the homeowners' personal touches - a painting in an unexpected location under the stairs and a carved wooden accent table.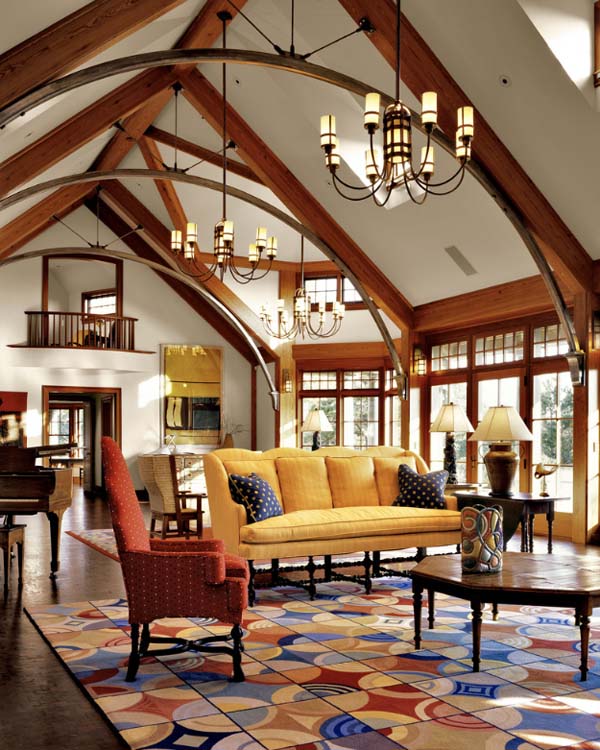 High ceilings, hanging chandeliers and detailed window and ceiling mouldings give this room tons of personality and style. We particularly love the color blocking here, and how well the deep red, navy blue, and sunny yellow work together to create a dynamic look.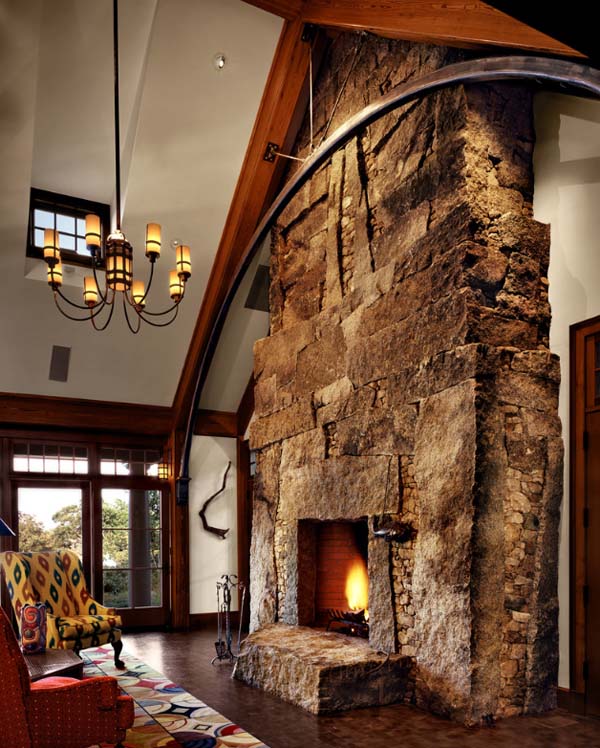 A beautifully imposing and dramatic stone fireplace surround and hearth is the focal point of the room. We love this rustic and natural look, and think it makes the perfect reading corner for chilly fall days and nights.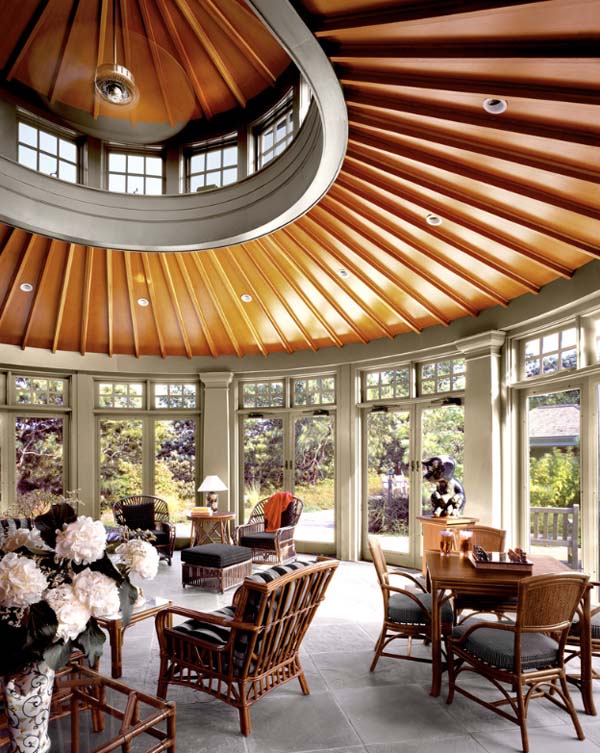 The sunroom provides a vantage point from which to sit back and catch the fall foliage. Its floor-to-ceiling windows ensure the best view in the house.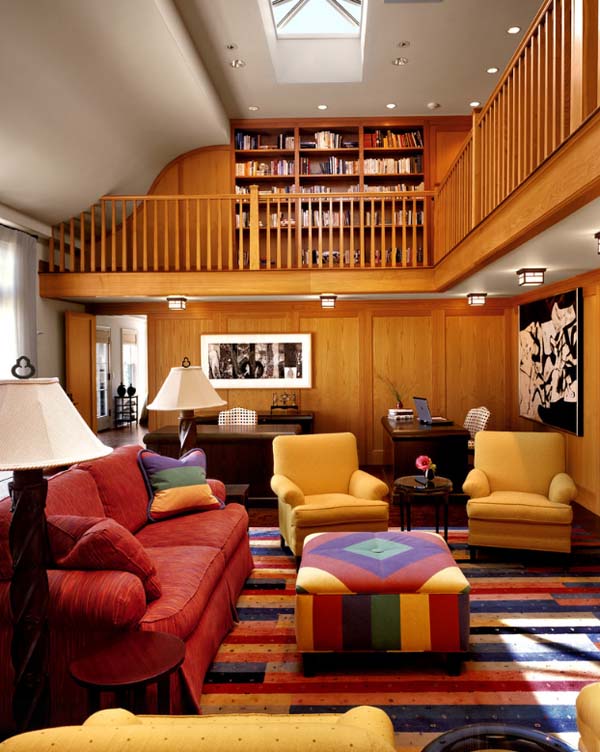 This study certainly isn't all work and no play - bold colors and fun patterns make it a great spot to get some inspiration, or just enjoy a good book.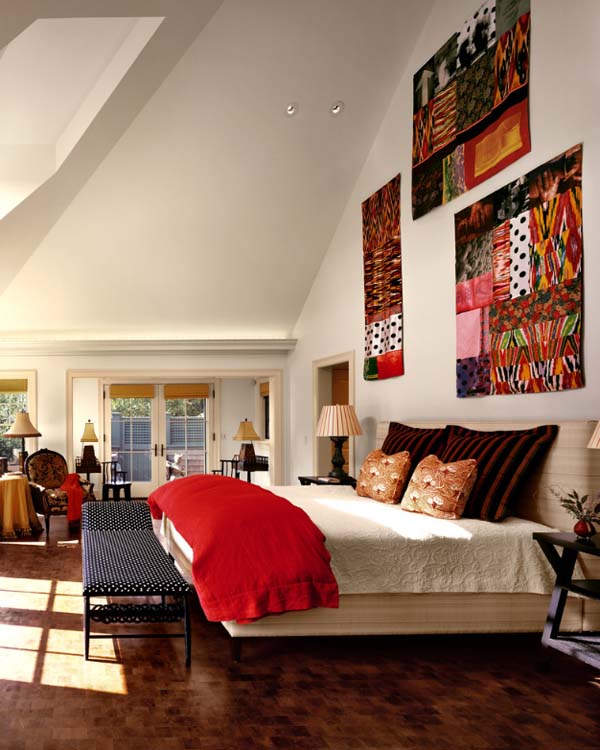 The Master Bedroom combines numerous colors, patterns, textures and styles for a truly unique, one-of-a-kind look. Every item has been carefully curated to reflect the homeowner's style and taste, giving it a casual but elegant feel.