October 27, 2015 | Anonymous
Wilson Kelsey Design were called on to revamp the interior of a beautiful and historic 1670 Antique Colonial on the North Shore. 
The firm resolved interior architectural details as well as overall lighting design, and updated individual rooms in the home with new furniture, fabric, lighting, area rugs, flooring and drapery. 
The dining room is outfitted with period details and rich textures and hues, giving it a cozy yet elegant feel.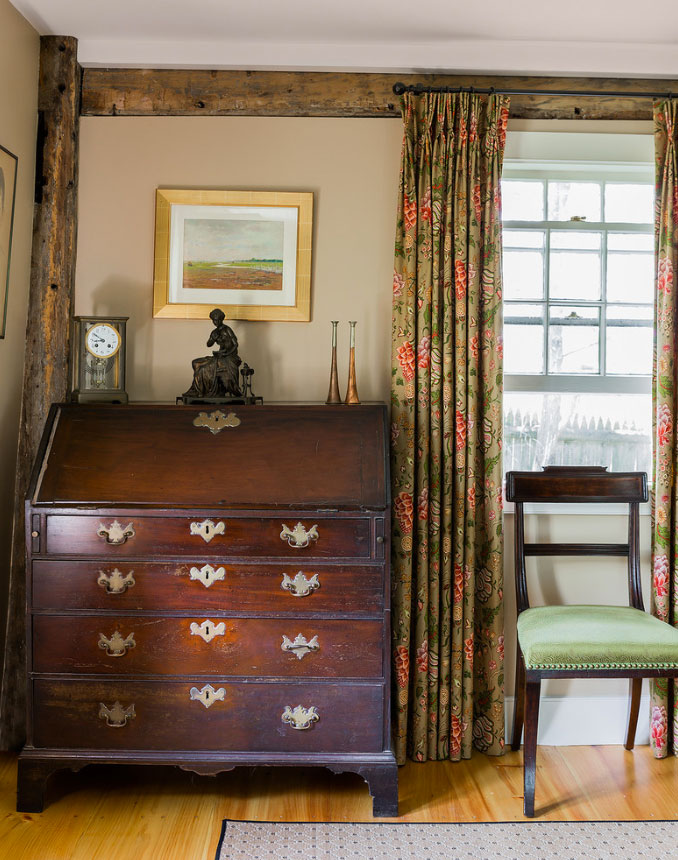 The exposed wood beams along the ceiling give the space a warm, rustic ambiance while keeping it grounded in its historical roots. Unique accents like the antique console, bronze statue and candlesticks infuse the space with the homeowner's personal style.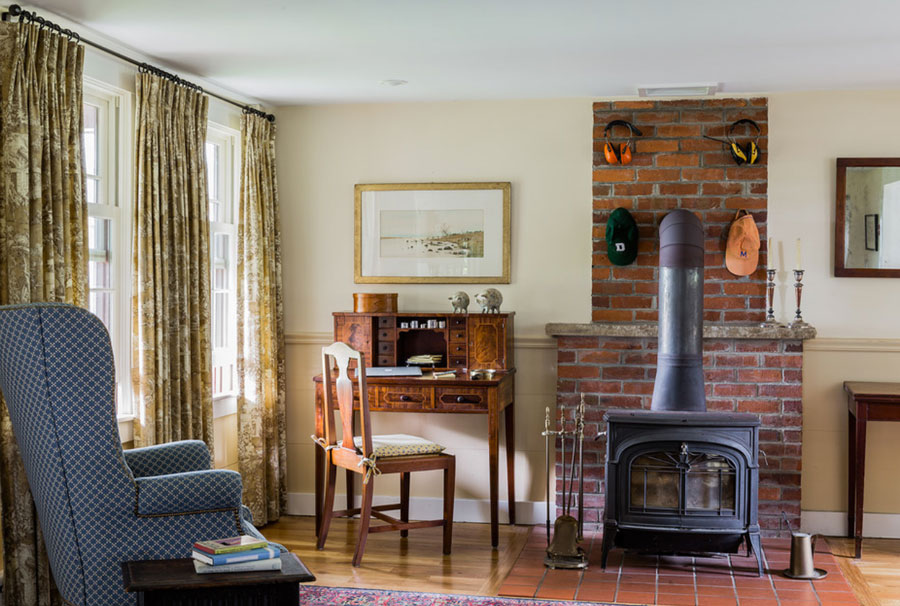 The living room is inviting with warm accents and a pellet stove. A writing desk next to the window is the perfect place to work from home.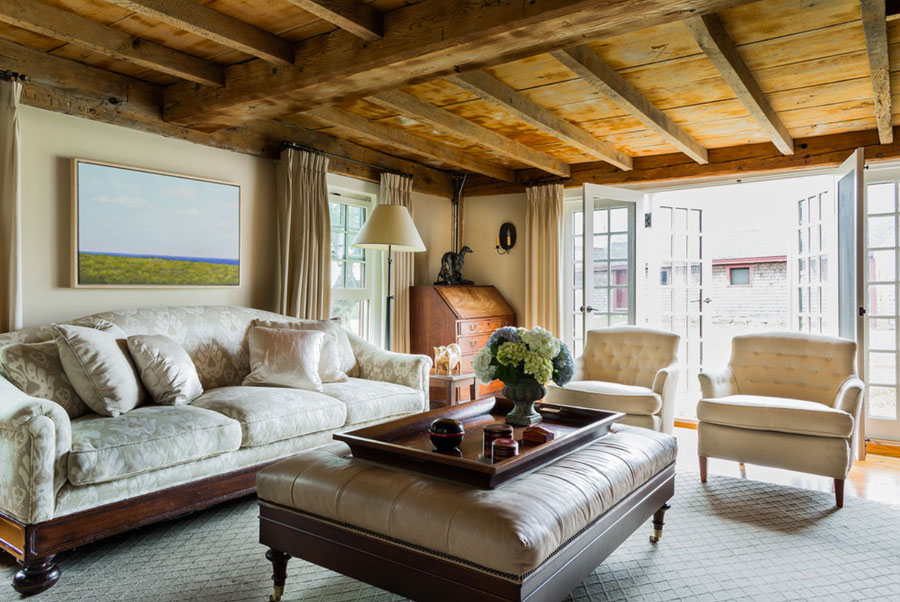 The family room is the ideal spot for afternoon relaxation. The low wood ceiling gives the space a warm feel, but French doors let in ample sunlight and fresh air.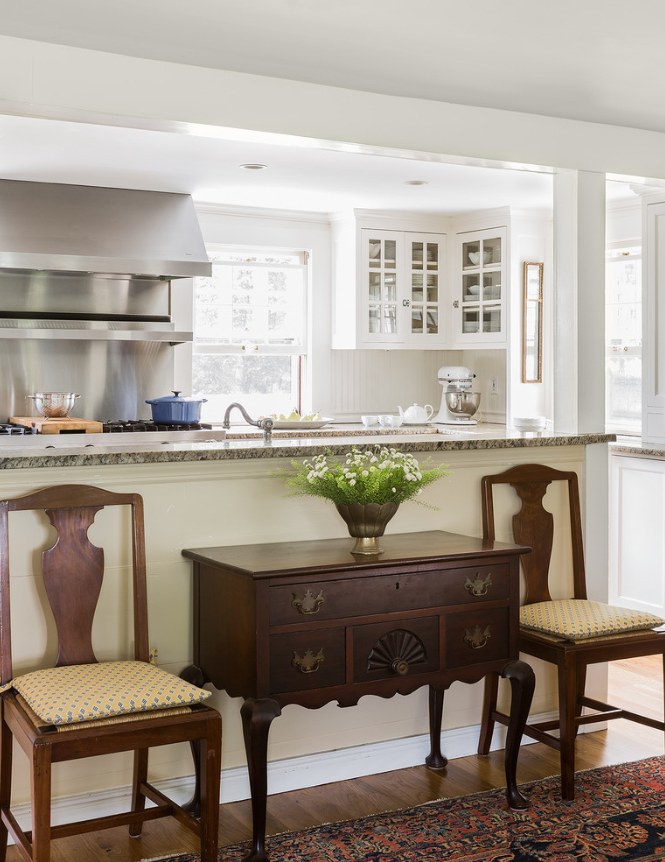 A white, bright kitchen with a modern feel complements the home's otherwise historically-minded decor. We love the way Wilson Kelsey Design was able to seamlessly blend the contrasting styles.
All photos by Michael J. Lee