July 28, 2015 | Anonymous
Wondering what's been happening and trending in the design world over the past two days? Keep scrolling! To be featured on our next Weekend Photo Roundup, use #BostonDesign in your posts!
This weekend, our 19th Annual Edition of Boston Design Guide generated some buzz. Cumar shared a gorgeous shot from the Collaborations section in our latest edition.
"Congratulations to Nicholaeff Architecture + Design for their feature in the latest issue of Boston Design Guide! We loved working with you on this project, and the gorgoeus results speak for themselves." 
Morehouse MacDonald & Associates also shared a photo from our Collaborations section of the 19th Edition: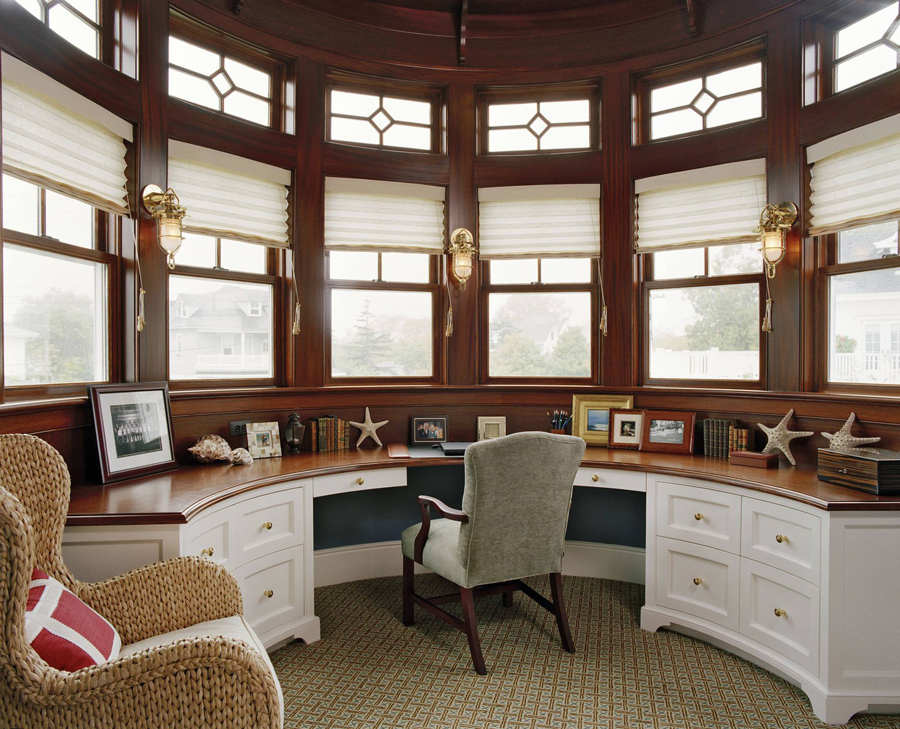 "We are thrilled to have a feature in the hot-off-the-presses issue of Boston Design Guide. Pick up an issue to read more about our Seaside Victorian Cottage in "A Place in the Sun." Above is a photo of the elegant mahogany study, one of our favorite rooms in the house. Special thanks to interior designer Mollie Johnson Interiors and Landscape Architect Sudbury Design Group for working closely with us on this exciting project!"
With summer in full swing, Cape Cod and the Islands is the place to be. Check out these incredible homes on the coast. Architectural Digest shared "Amazing Cape Cod Houses," featuring the BDG 18th Edition cover shot below.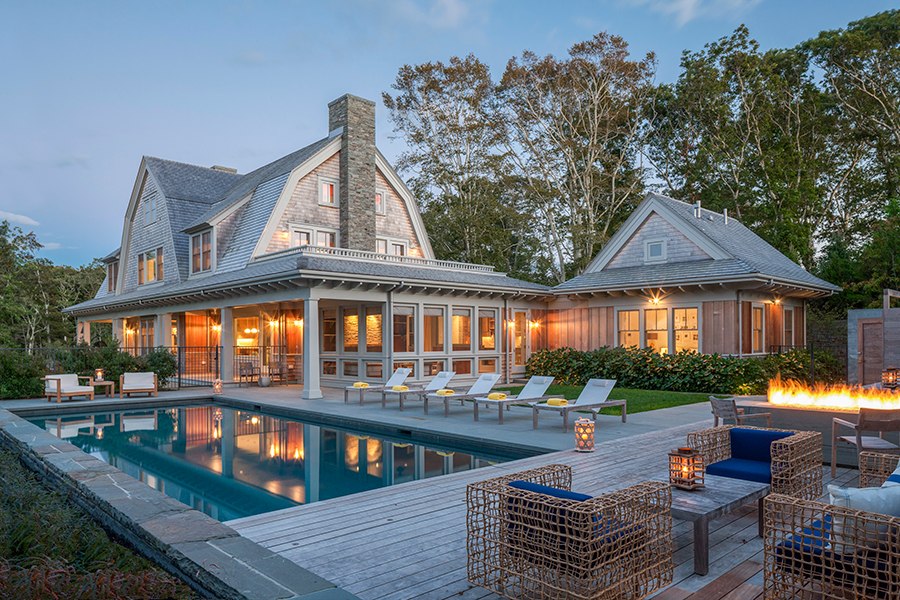 "This residence at Osprey Marsh, which looks north across Buzzards Bay, has a traditional rambling shingle exterior." This stunning home was designed by Mark A. Hutker, built by C.H. Newton, and the photo taken by Brian Vanden Brink.
Patrick Ahearn Architect shared a stunning Hyannis, MA home that he and his team worked on.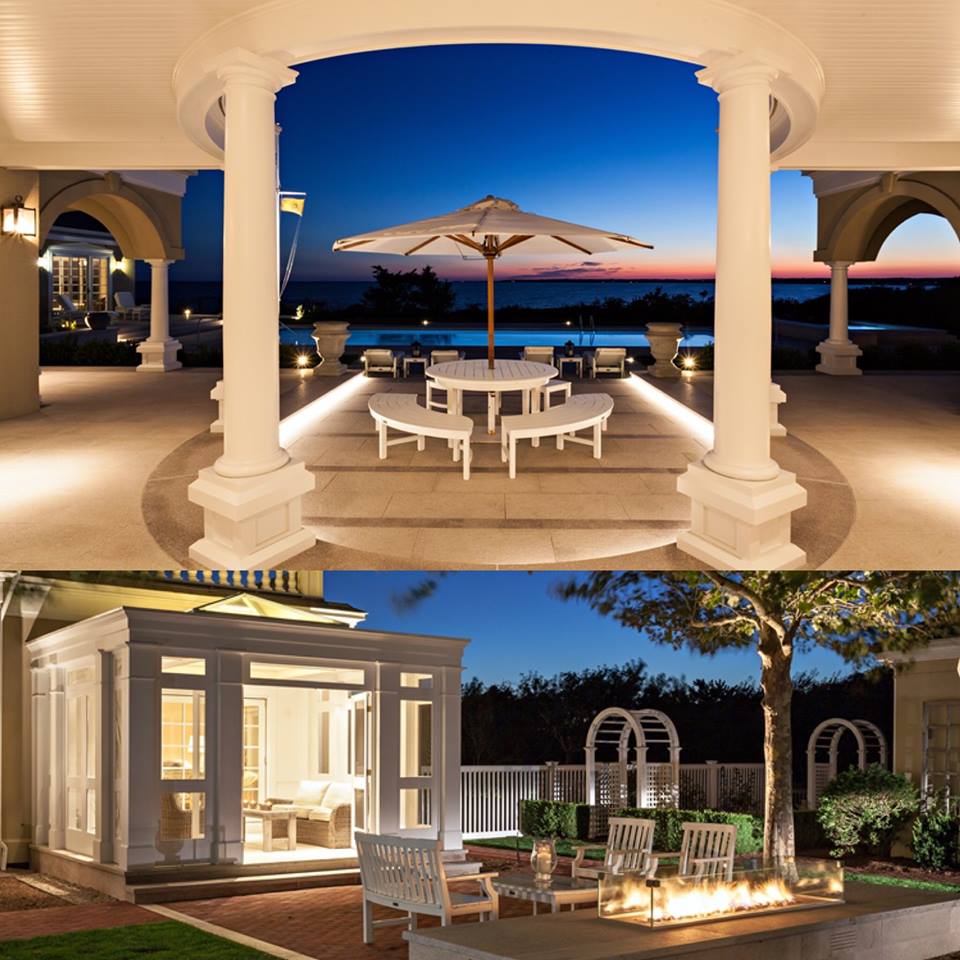 "Feature Home Friday: Make sure you are enjoying these warm summer nights. August is almost here and Fall will soon follow. This home in Hyannis Cape Cod is a great place to gather outside after a long day."
Other happenings this weekend include some exciting new projects. SLC Interiors shared this cool photo of new fabric for a work in progress.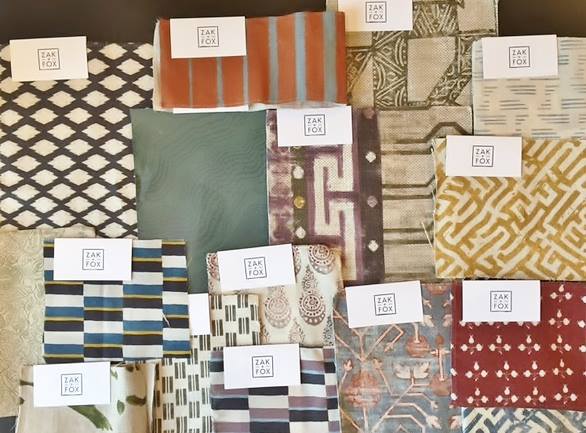 "Loving the ZAK+FOX samples we received in the office today. This boutique textiles company started with a storied vision of a boy and his fox traversing the globe. With inspirations rooted in folklore, myth, & history, these wordly patterns feel at times both current and classic. Can't wait to use these on our next project!"
There was no shortage of beautiful completed projects shared this weekend too. Brassworks shared this lovely fireplace photo: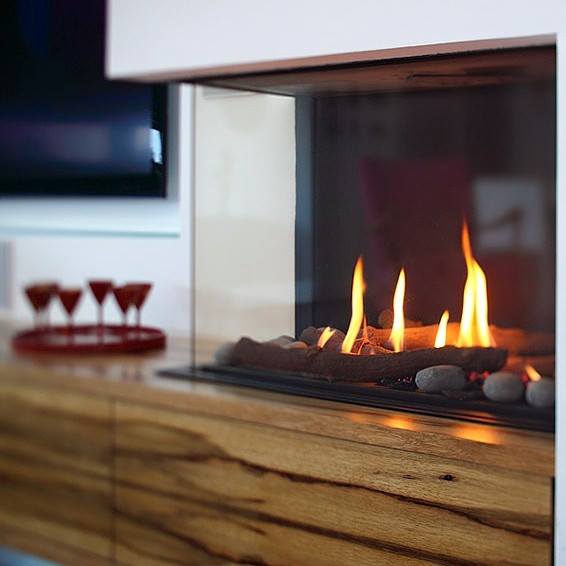 We're loving this detail shot and the cool, contemporary feel of the fireplace. 
Toby Leary Fine Woodworking shared this awesome photo of a nautical bunk room: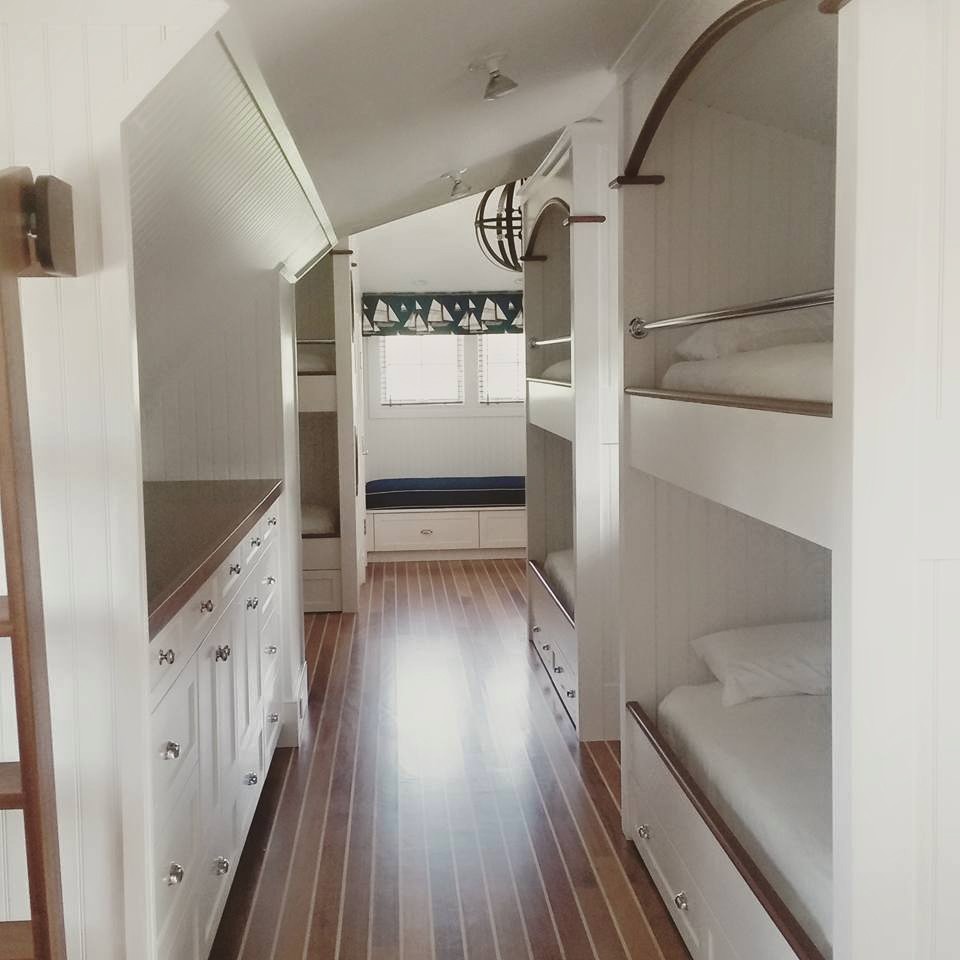 "An amazing bunk room finished in white bead board and mahogany. I love the creativity of bunk rooms, they are so fun and nostalgic."
Finally, we leave you with this shot shared by Dering Hall of an amazing outdoor space designed by Shope Reno Wharton: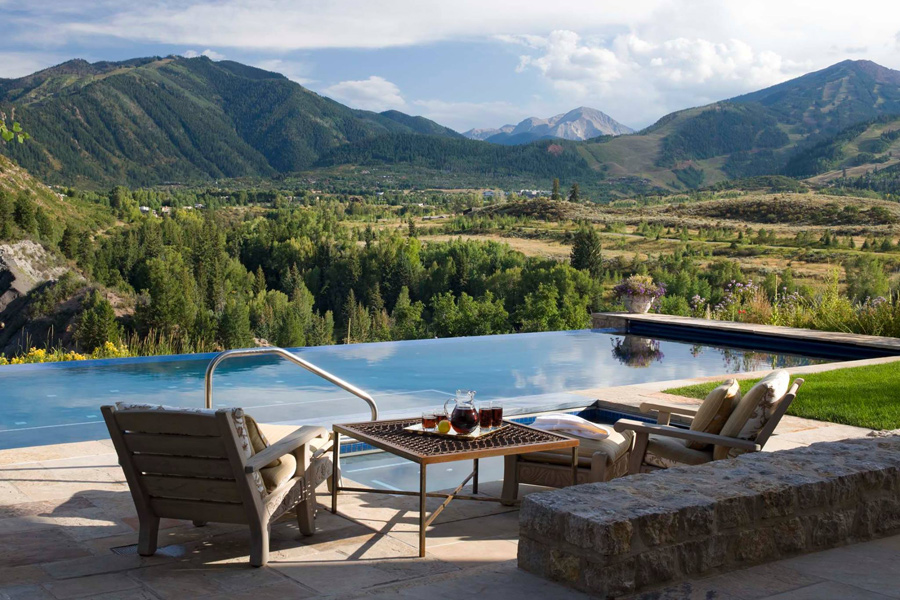 "Perfect pool day. Designed by Shope Reno Wharton."
Remember, to be featured next week use #BostonDesign in your Facebook, Twitter, or Instagram posts!