Celia Judge, North River, 20 x 20 oil on canvas
Greet the summer season with the Visions of Summer Exhibit at the Renjeau Galleries in Natick, Massachusetts from May 9th thru June 30th, 2015.
The show will feature stunning summer-inspired work by Renjeau Galleries artists, with subjects ranging from Cape Cod lighthouses to sparkling ocean vistas. Both traditional and contemporary pieces will be on display.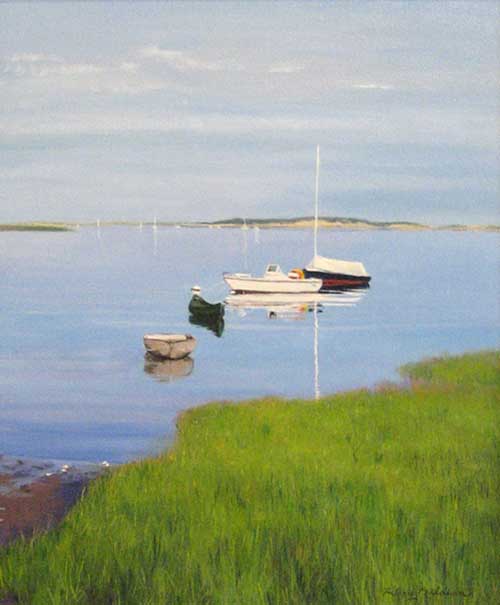 Hilary Baldwin, Stillness in the Bay, 24 x 20 oil on canvas
For an early preview, stop by the gallery this Saturday, May 9th to see the paintings and enjoy a glass of wine.
79 Worcester Street, Natick MA