October 30, 2015 | Anonymous
Debby Krim, Dahlia Dreams, photograph. Courtesy of The Copley Society of Art (MA)
Tony Fusco and Robert Four will introduce a new show in November 2015, designed to capture the evolution of the collecting and design market, and include a broad range of historic, modern and contemporary home furnishings, fine art, decorative arts and home décor.
The Boston Home Décor Show will launch November 19-22, 2015 at The Cyclorama at the Boston Center for the Arts, a venue familiar to those who frequent Fusco & Four's other shows.  The producers are pleased to announce that the Gala Preview on Thursday, November 19 will benefit DIFFA: Design Industries Foundation Fighting AIDS. Tickets for the Gala Preview can be purchased at www.diffaboston.eventbrite.com.   Weekend hours are Friday 1 pm-8 pm, Sunday 11 am-5 pm. Tickets are $15, under 12 free. Tickets include complimentary admission to panel discussions and programs by guest speakers, re-admission, show catalog, and coat check. A bistro café and discount and valet parking are also available. For information, visit www.BostonHomeDecorShow.com or call 617.363.0405.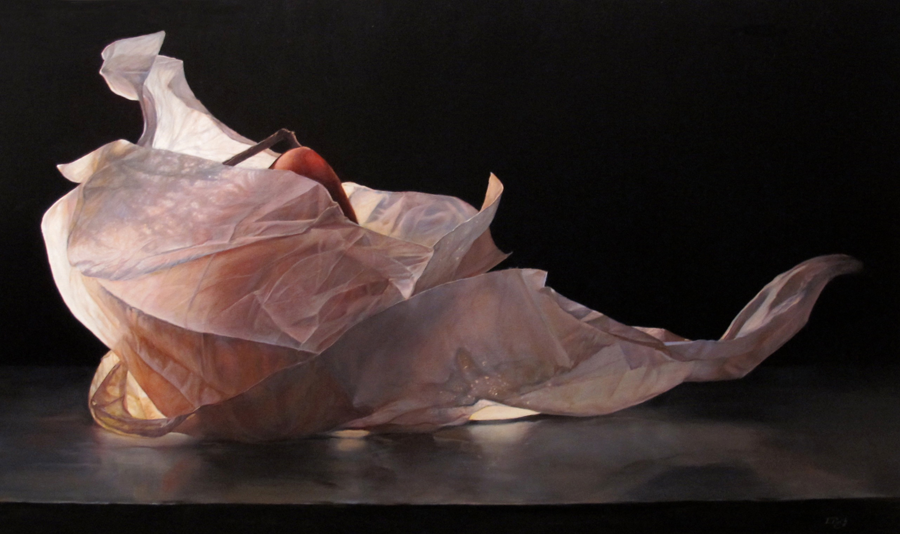 Lorena Pugh, Pear, oil on canvas, 36" x 60".  Courtesy of Renjeau Galleries (MA)
DIFFA raises awareness and grants funds to organizations that fight HIV/AIDS by providing treatment and direct care services for people living with or impacted by the disease, offering preventative education programs targeted to populations at risk of infection, or supporting public policy initiatives. DIFFA is one of the largest funders of HIV/AIDS service and education programs in the United States, mobilizing the immense resources and creativity of the design community. Since its founding in 1984, DIFFA has emerged from a grassroots organization into a national foundation based in New York City with chapters and community partners across the country that, working together, have provided more than $41 million to hundreds of HIV/AIDS organizations nationwide. www.DIFFA.org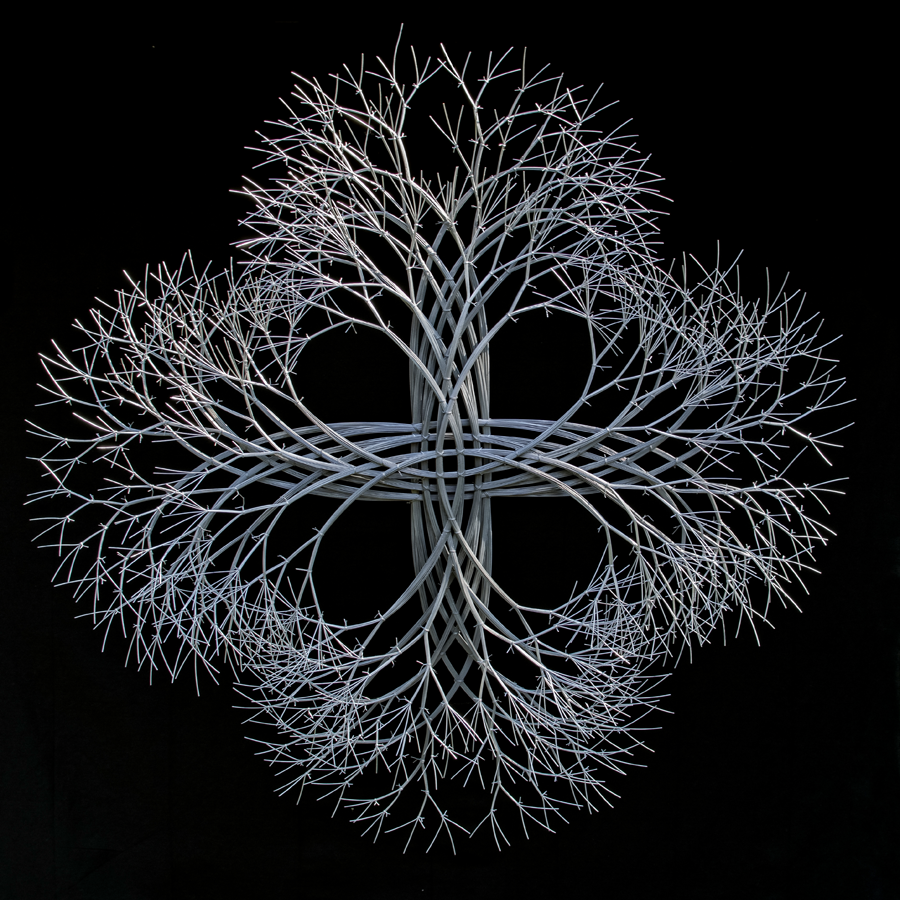 Kue King, Abstract #120. Installation of one of Kue King's abstract wire sculptures, and a close up of Abstract #154 Courtesy of Kue King (TN)
A wide range of special programs, exhibitor booth talks and demonstrations will enliven the show throughout the weekend, and are free with admission, including:
Friday, November 20, 1:00pm - Keynote Speaker Matthew Patrick Smyth.  Classic style and impeccable attention to detail are hallmarks of interior designer, Matthew Patrick Smyth. His comfortable, timeless rooms are tailored to fit his clients' personalities and lifestyles. His book, Living Traditions, Interiors by Matthew Patrick Smyth, is now in its second printing
After working with designer David Easton for six years, Matthew Smyth started his own firm in 1988. Smyth has been consistently listed as one of the top designers in House Beautiful, Traditional Home, New York Magazine, Elle Décor and others.
Friday, November 20, 5:00-8:00pm - "Scene and be Seen", a special evening at the show presented by the Provincetown Film Society.  Details to be announced.
Saturday, November 21, 3:00pm - "Creating Your Dream Home"- If you are thinking about designing a new home, or renovating or redecorating your current home, this panel will open your eyes to possibilities you may not have imagined.  Come and 'think outside the box' and discover stunning solutions for creating the home you have always wanted.   Presented by Cutting Edge Homes and moderated by Boston's own HGTV star Taniya Nayak, with panelists Sean Cutting, Cutting Edge Homes; Steven Favreau, Favreau Design; and Andrew Sidford, Andrew Sidford Architects.   
Sunday, November 22, 2:00pm - "What They Don't - or Won't - Usually Tell You" - Our panel of interior designers have sworn to tell all: secret shortcuts, protected resources, personal finds.  What are the questions you always wanted to ask an interior designer? (Really!) Come and enjoy this good spirited exchange.  At the conclusion of the program, the audience will break into small groups each led by one of the designers, for a "designer's eye" tour of the show.  Moderated by HGTV personality Robin Baron, with Alan Tanksley, Eric M. Haydel, and Nancy Serafini.
 "The way that people collect and how they furnish their homes has dramatically changed," Fusco notes. "The trend to downsize from larger homes to high-rise luxury condominiums, the emergence of a younger collector interested in owning iconic works of their own generation, a more racially and ethnically diverse population, and less stylistically restrictive interior design that embraces both old and new -- all of this called for a new kind of show."
For exhibitor information contact Fusco & Four at 617-363-0405, or visit the website at www.BostonHomeDecorShow.com