July 29, 2015 | Anonymous
The Boston Design Guide 19th Edition has officially hit newsstands. Pick up a copy at your bookstore, or subscribe online right now and receive a copy in the mail by clicking here. The Digital Edition is coming soon!
Our latest edition features "Family First," a behind-the-scenes look at Newport builders Jerry Kirby and Tom Perkins and their adventurous, thrill-seeking families. But these families aren't all play and no work—quite the opposite! Their company Kirby Perkins Construction is one of the most revered for its old-world craftsmanship and fearless building choices.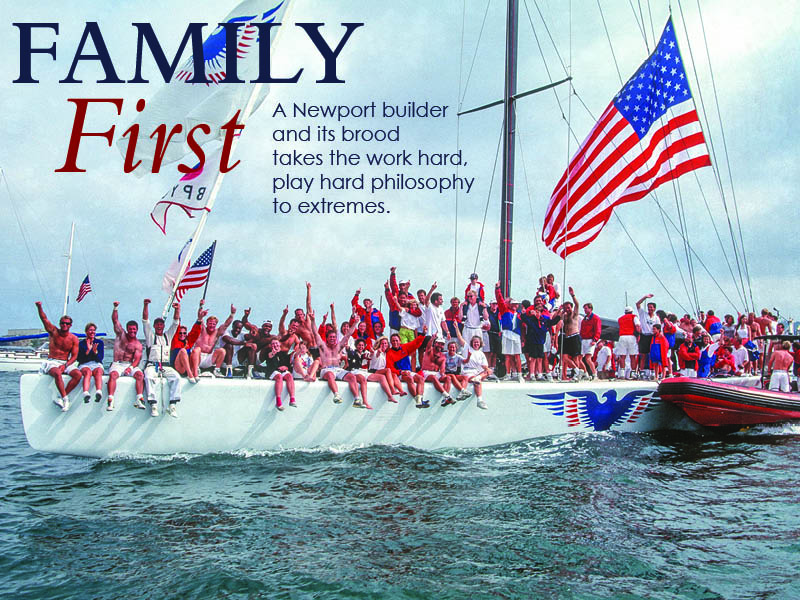 Within the pages of our new edition you'll also find "Cottage Style," an interview with Vineyard King Patrick Ahearn. Ahearn has designed over 200 houses on Martha's Vineyard alone, including this year's HGTV Dream Home. At the end of the day, Ahearn is doing justice to why you want to be in Edgartown with his preservation of the essence and integrity of the older homes while simulataneously building new ones among them.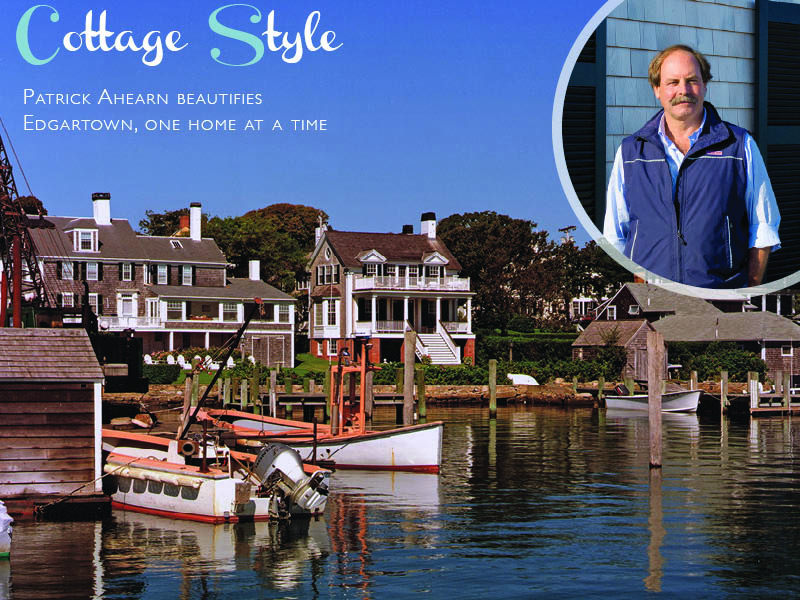 Readers will also find "Take It Outside," featuring stunning outdoor spaces that reflect how the definition of "home" has changed. Homeowners are thinking beyond the traditional four walls to create boundary-pushing designs, all with the vision to prolong the high season here in New England. 
"BDG's Amazing Spaces and Places" features our picks for some of the most creative and inventive home features. Among them, a in-home basketball court, 3D golf simulator, and hot yoga room.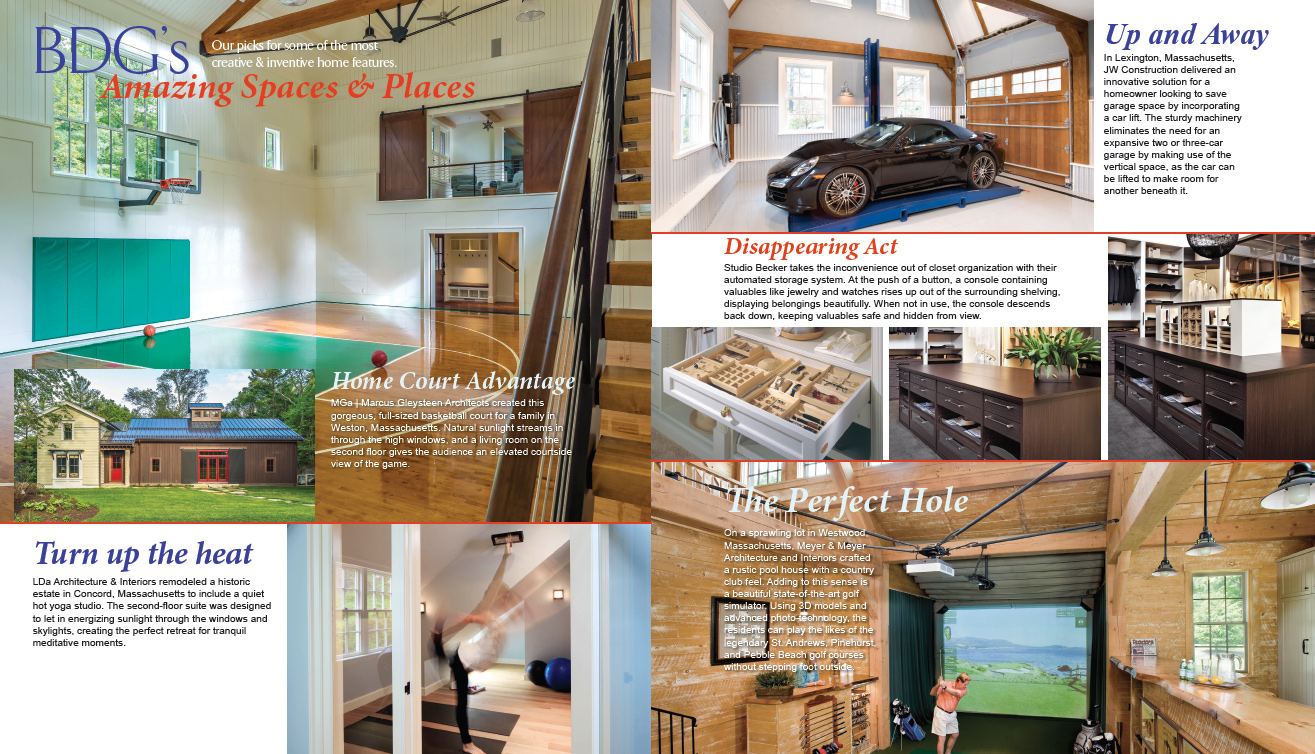 Finally, our 19th Edition showcases three stunning collaborations between architects, builders, designers, landscapers, craftsmen and artisans, who come together to create truly extraordinary properties. "A Bayside Blessing" is a home on the peninsula in Orleans, Massachusetts that features spectacular vistas and peaceful inlets and coves.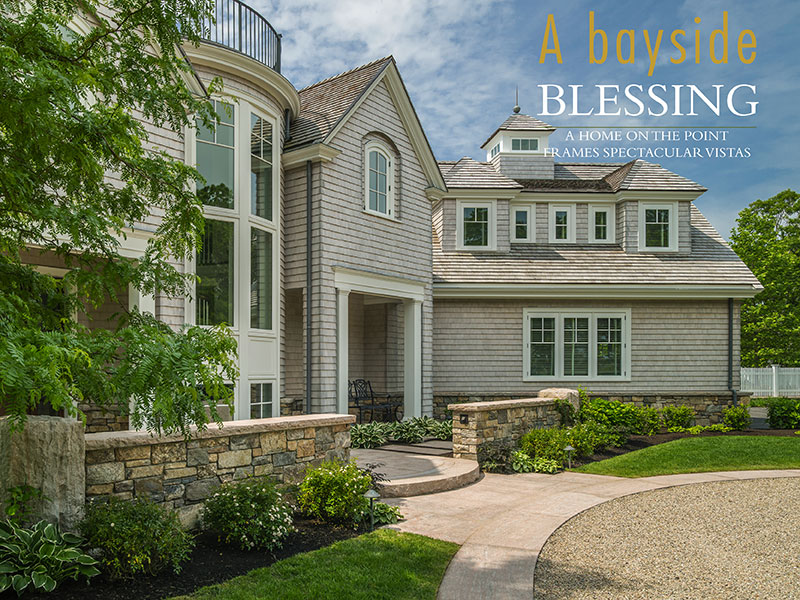 (Project by Nicholaeff Architecture + Design, Kenneth Vona Construction, Gregory Lombardi Design, Schumacher Companies, Manuel de Santaren, Architectural Kitchens, Cumar, Inc., The O'Hara Company, Photos by Richard Mandelkorn)
"Light & Lively" is a Newport summer home steps away from 1st Beach and the town center. This beach chic abode is carefree, inviting and fun.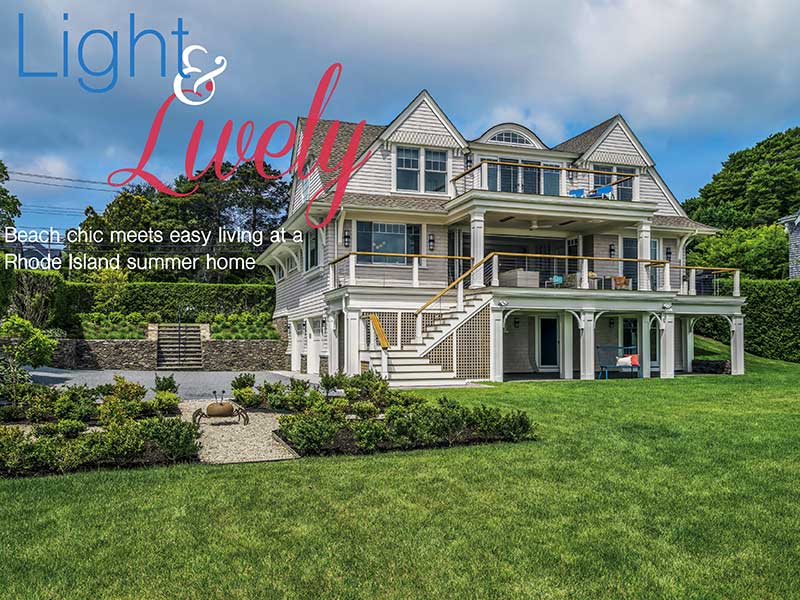 (Project by A. Tesa Architecture, Horan Building Company, JELD-WEN Windows & Doors, Aquidneck Landworks, Weatherly Tile and Stone, Inc., Photos by Richard Mandelkorn)
"A Place in the Sun" is a resplendent Victorian that brings carefree authenticity to the Jersey Shore.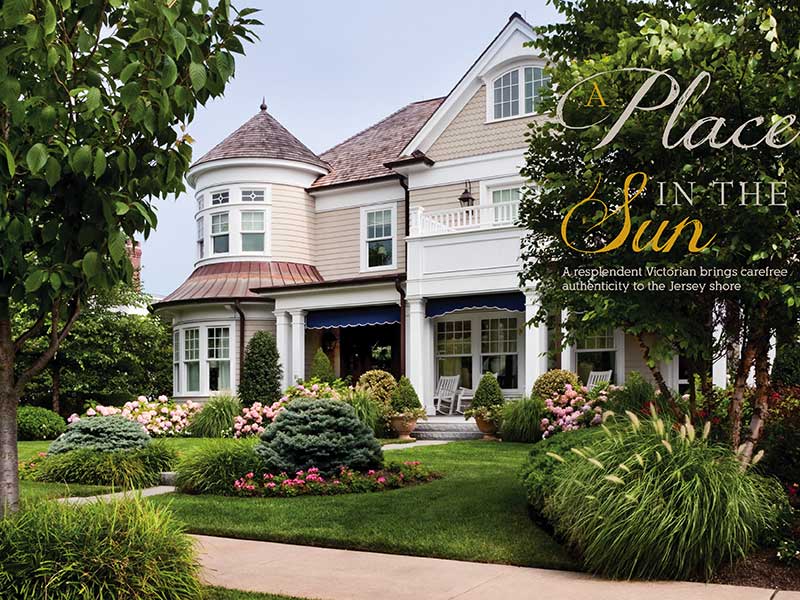 (Project by Morehouse MacDonald & Associates, Mollie Johnson Interiors, Inc., Sudbury Design Group)
As always, Boston Design Guide's latest edition also features hundreds of pages of stunning, high-resolution images of the best and brightest in the home design industry. We're confident that you will be inspired when you flip through our 19th Annual Edition.